Dena Galyean is Alithea in Theatre Conspiracy's 'The Country Wife'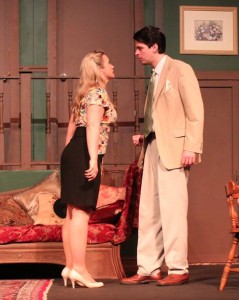 Opening December 1 in the Foulds Theater at the Alliance for the Arts is Theatre Conspiracy's production of William Wycherley's The Country Wife. Directed by Karen Goldberg, the play stars Shelley Sanders as Margery, Mitch Haley as Harry Horner, Jim Yarnes as Pinchwife, Dena Galyean as Alithea, Stephen Hooper as Doctor Quack, Elvis Mortley as Sir Jasper Fidget, Cantrella Canady as Lady Fidget, Tom Marsh as Sparkish, Juan Alejandro as Harcourt, and Tera Nicole Miller as Squeamish.
Galyean was last seen as Elaine Navazio in Last of the Red Hot Lovers at the Broadway Palm Off-Broadway. Previous roles include the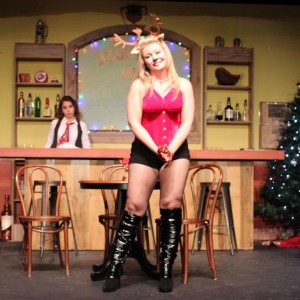 sexually-charged preacher's daughter Elaine Harper in the CFABS Players' Arsenic and Old Lace, Vixen, the indignant, conflicted and quietly resigned victim of Santa's sexual harassment and assault in Lab Theater's 2015 Christmas hit, The Eight: Reindeer Monologues, and Louise in Lab Theater's 2015 summer stock production of Steve Martin's The Underpants. She has also been an understudy on the Seminole Gulf Railway Murder Mystery Train and reigned for a year as Matlacha's Mermaid Queen. Other credits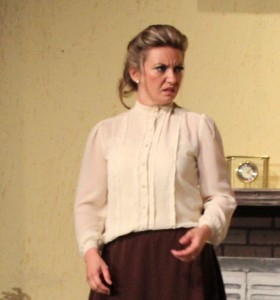 include Jane Tate in It Runs in the Family (at Stray Dog Theater in Tinley Park, Illinois), Eleanor in The Middle Ages (at Moraine Valley in Palos Hills, Illinois) and a slurry of other wonderful shows in her beloved home state of Illinois.
November 21, 2016.
RELATED POSTS