Shelley Sanders and Mitch Haley head all-star 'Country Wife' cast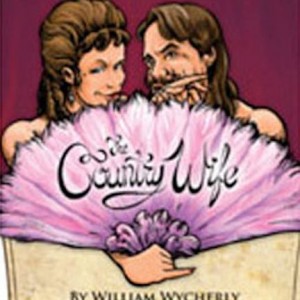 Opening December 1 in the Foulds Theater at the Alliance for the Arts is Theatre Conspiracy's production of William Wycherley's The Country Wife. Directed by Karen Goldberg, the play stars Shelley Sanders as Margery, the country wife, Mitch Haley as Harry Horner, Jim Yarnes as Pinchwife, Dena Galyean as Alithea, Stephen Hooper as Doctor Quack, Elvis Mortley as Sir Jasper Fidget, Cantrella Canady as Lady Fidget, Tom Marsh as Sparkish, Juan Alejandro as Harcourt, and Tera Nicole Miller as Squeamish.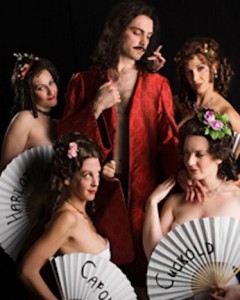 The Country Wife is regarded as one of the greatest comedies of the Restoration. It tells the story of Horner, a notorious and lascivious man-about-town and his ingenious scheme for the rampant and mass seduction of the women of London society. By spreading the false rumor of his own impotence, he gains the sympathy of the town's husbands and, more importantly, free access to their wives. Meanwhile the newly-married Pinchwife desperately attempts to keep his naïve country bride from the clutches of predatory London bachelors. When she and Horner meet, events spiral out of his control.
Written in 1675 by the King's Company, William Wycherley's The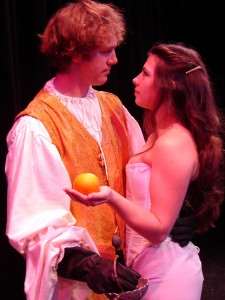 Country Wife was deemed too controversial for its time. Considered too outrageous to be performed, it was kept off the stage and out of print until 1766 when David Garrick's "cleaned-up" adaptation was produced.
"The Country Wife is a classic comedy among the newer plays we have set for the season," says Theatre Conspiracy Producing Director Bill Taylor. "This bawdy, hilarious, subversive and wickedly satirical comedy features incredible costumes and a talented cast."
See below for more information.
RELATED POSTS.