Meet 'Gun Show' playwright E.M. Lewis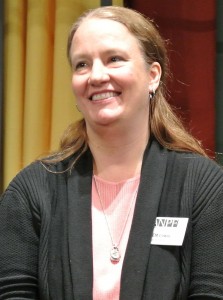 Theatre Conspiracy's production of E.M. Lewis' The Gun Show previews on Wednesday, September 7, and opens Thursday, September 8 at the Foulds Theater inside the Alliance for the Arts. Directed by Theatre Conspiracy Producing Artistic Director Bill Taylor, The Gun Show stars Miguel Cintron, who shares Ms. Lewis' unique perspective and true stories about America's most dangerous pastime with brutal honesty and poignant humor, as if they were his own.
Born and raised in rural Oregon where, for many, gun ownership is a treasured right, E.M. Lewis now lives on her family's Pacific Northwest farm after spending some years in Los Angeles and New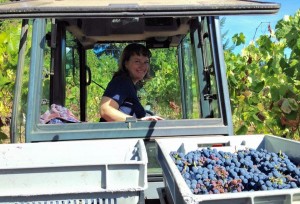 Jersey. She has developed work at a number of locales including PlayFest Santa Barbara in California and Emerging Artists Theater in New York City. Her plays include Song of Extinction, Infinite Black Suitcase, True Story, Heads, Reading to Vegetables and Goodbye, Ruby Tuesday.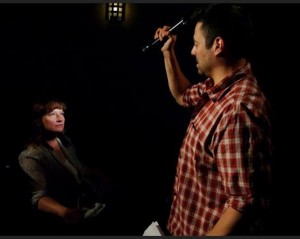 She received the 2016 Oregon Literary Fellowship in Drama, and was a finalist for the 2014 Shakespeare's Sister Fellowship.  She received the 2012 Fellowship in Playwriting from the New Jersey Council for the Arts and the 2010‐2011 Hodder Fellowship at Princeton University.
Lewis won the ATCA/Steinberg Award for her play "Song of Extinction," which also received the Ted Schmitt Award for Outstanding Writing of a World Premiere Play from the Los Angeles Drama Critics Circle.  She won the Primus Prize for her play "Heads."  Her work has been produced around the world, and is published by Samuel French.
Posted September 6, 2016.
Related Posts.