Carolyn England a stickler for marital fidelity in Theatre Conspiracy's 'Murderers'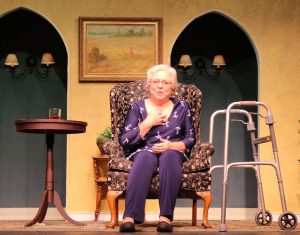 Theatre Conspiracy at the Alliance for the Arts continues its 25th consecutive theatre season with a world premiere play: Murderers by Jeffrey Hatcher. Directed by June Koc, Shelley Sanders, Rob Green and Carolyn England star as the most delightful killers you'd ever want to meet!
England portrays Lucy Stickler, the long-suffering wife of a septuagenarian with a roving eye. Bob's been on his best behavior for the past 20 years, but when his old flame and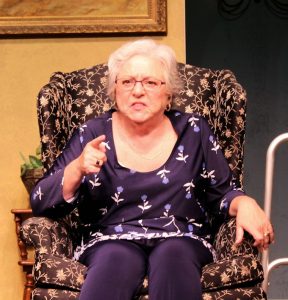 femme fatale Margaret Faydle takes up residence in Riddle Key Retirement Community, Bob reverts to his low-down, two-timing philandering ways. So Lucy constructs a diabolical plan to get rid of her cheating spouse and his AARP inamorata once and for all.
Among Carolyn's recent credits are Ivan Menchell's The Cemetery Club and Jack Neary's The Porch, both for Cape Coral Cultural Park.
September 21, 2018.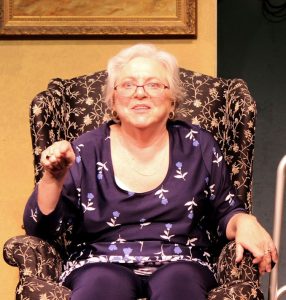 RELATED POSTS.