Miguel Cintron plays dual roles in 'Women in Jeopardy'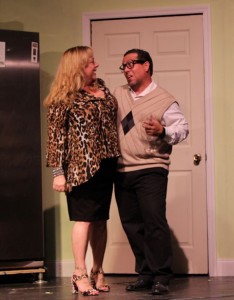 Theatre Conspiracy opens its 2017-2018 season on August 11 with Wendy McLeod's Women in Jeopardy. It stars Liz Abbott, Stephanie Davis and Karen Goldberg. They play three longtime friends and divorcees in their mid-40s who are discussing the latest gossip: a hygienist went missing near their neighborhood Whole Foods Market. The last person to see the hygienist alive and chief suspect is the dentist, who also happens to be Liz's boyfriend. Now the trio turn in their wine glasses for spy glasses as they try to solve the crime.
Joining the cast in the dual roles of Jackson and Kirk is Miguel Cintron.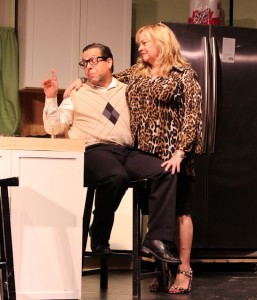 Theatre Conspiracy audiences will remember Cintron's tour de force performance in The Gun Show, a single-actor monologue in which he shares the playwright's unique perspective and true stories about America's love-hate relationship with firearms. Prior to that, Cintron appeared in Lab Theater's production of Yasmina Reza's play, Art, in which Miguel played Yvan, a character who spends most of his time trying to mediate peace between his warring friends, Serge and Marc, and his family and soon-to-be in-laws, who are battling over who's to be included and who gets top billing on the wedding invitations. Although Serge and Marc are the play's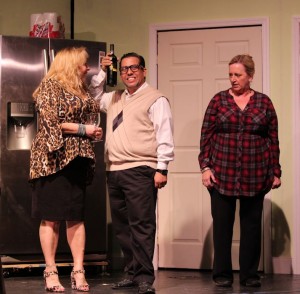 protagonist and antagonist, Cintron was so invested in his character that he stole many of the scenes that he shared with castmates Scott Carpenter and Mitch Haley. True, part of that was attributable to his character, who was the clown of the trio. But the rest was a function of his talent and exceptional acting skills.
Some of Miguel's favorite Theatre Conspiracy shows include My First Time, Domestic Tranquility, Shipwrecked, Tower of Magic, Shakespeare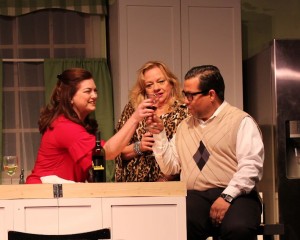 Abridged, The Bible Abridged and Art of Murder. Besides Theatre Conspiracy and Lab Theater, Cintron has performed at The Herb Strauss Theatre, The Broadway Palm Dinner Theatre, and the Florida Repertory Theatre. Some of his favorite shows are Into the Woods, Spamalot, Dirty Rotten Scoundrels, Lucky Stiff, Run for your Wife, Joseph and the Amazing Technicolor Dreamcoat, Aladdin, Buddy, and The Fantastiks.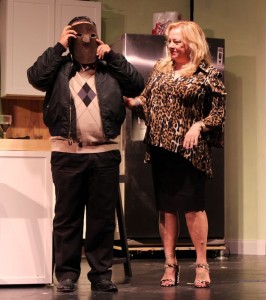 Miguel has also worked as a standup comedian in Florida and New York. He is a proud member of the faculty of Lehigh Senior High School, where he teaches English, theater, speech and debate.
He's looking forward to seeing you at Women in Jeopardy.
August 2, 2017.
RELATED POSTS.