Sami Doherty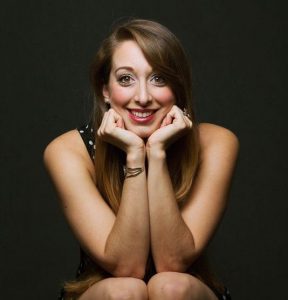 Sami Doherty is a local actor, singer, dancer, dance instructor and choreographer.
Doherty's acting credits include Judy Haynes in Irving Berlin's White Christmas (2022 & 2016), Happy Days, the Lady in Green in Singin' in the Rain (as well as multiple ensemble roles), Lila in Irving Berlin's Holiday Inn (Lila Dixon), Marty in Grease, Mamma Mia, Charlie's materialistic girlfriend, Nicola, in Kinky Boots, Sounds of Christmas (where she rocked "Rockin' Around the Christmas Tree"), Joan in Dames at Sea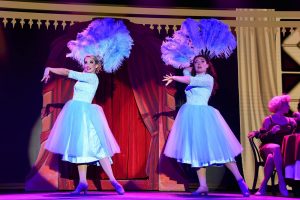 (in Off Broadway Palm), Babette in Disney's Beauty & the Beast, Guys & Dolls (Ensemble), Connie in Saturday Night Fever, Matthews in Elf, the Musical, the detective in Clue the Musical (where she performed a dramatic Spanish two-step that would have the ten paddles coming out on Dancing with the Stars), Anytime Annie in 42nd Street (for which she received a Broadway World Best Actress in a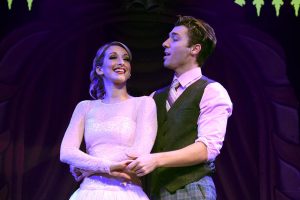 Musical (Professional) Award), Chicago, A Christmas Story, the Musical (ensemble), Mary Poppins,  Yeston & Kopit's Phantom (where she played the roles of Florence and the Phantom's tragic mother Belladova), Anything Goes, Evita, The Wizard of Oz, Sister Act, Show Boat, Footloose, West Side Story, Joseph and the Amazing Technicolor Dreamcoat, Les Miserables,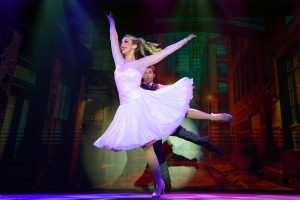 Shrek, Into the Woods (as Repunzel), A Wonderful Life (as Violet) and CATS (as Jennyanydots). But it was after she appeared as part of the ensemble in Cinderella in 2013 that she took her acting career to a whole new level.
Doherty also functions as Broadway Palm's dance captain and sometime choreographer. In the former capacity,
Sami is responsible for keeping the show ship shape after tech week and the show's opening.
It seems inevitable that Sami would take the step from dance captain to choreographer, and she's done just that first as a co-owner of Melody Lane Performing Arts Center and now at The Belle Theatre in Cape Coral.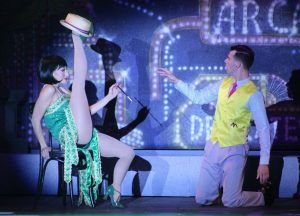 Among her developing choreography credits are Les Miserables and Newsies the Musical.
"As a choreographer who is a musical theater performer herself, Sami always challenges her students to dive deep and understand the motivation for each character's movement," observes Belle Tower Director of Education Dana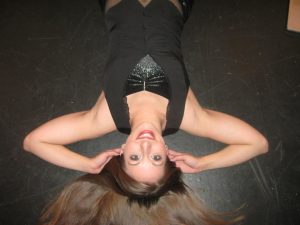 Alvarez.
But Doherty's legacy extends far beyond work ethic, motivation and technique.
"The lessons they learn from Sami are life lessons. Even if they choose not to pursue a career in theater or dance, they'll carry those lessons with them into adulthood," observes Ginger Lynn, a co-director and dance instructor at Melody Lane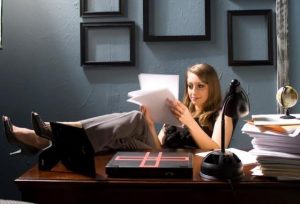 Performing Arts Center.
"She's teaching them the importance of education, how to apply for a job, handle an interview, navigate the pitfalls of social media. Sami does a whole lot more than just teach dance."
In addition to any and all forms of dance, she teaches vocals and acting – from the audition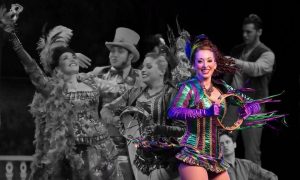 through the onstage and the backstage/technical experience. She is seen weekly teaching everything from ballet, tap and tumbling to toddlers to Pointe for high schoolers. Her students often include other professional performers who drop into her classes while appearing in town to attend her "boot camps."
Sami's mom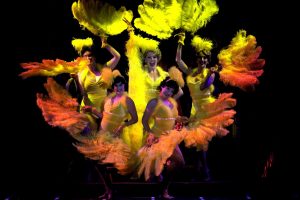 claims her daughter was "born singing and dancing." Doherty told the News-Press in 2016 that at the age of six, she could already recite every line from Hello Dolly and My Fair Lady.
"I watched anything with Gene Kelly in it," she said at that time.
She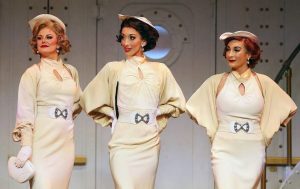 was also six when her family moved from San Francisco to Southwest Florida. A year later, the seven-year-old began taking dance lessons, moving from a small to a larger studio so that she could engage in competitive dancing – all while simultaneously performing in award-winning show choirs, musicals, plays, the national award-winning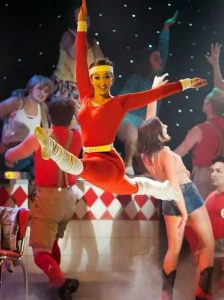 TAG a cappella group, and attending as many master classes and conventions as possible. She also began choreographing high school musicals beginning at age 12.
Doherty studied vocals at Cypress Lake High School before going on to earn her degree in 2011 from the Florida State University School of Theatre. But during college, she always took summers off so that she could return home to perform at Broadway Palm. She was also a member of the Flying High Circus (triple trapeze, bike, balancing, etc.) and their troupe choreographer.
Sami is also an accomplished costume designer, film actor (she was Amanda in Curse of Good (2012) and the tour guide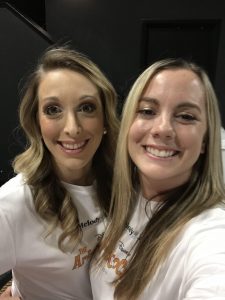 in the short film Parental Ties (2011), and instructor. 
May 16, 2019; revised November 22, 2022.
RELATED POSTS.