Jake Raterman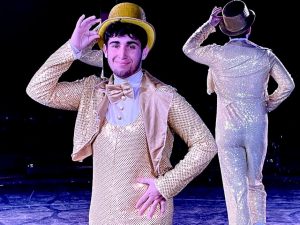 Jake Raterman plays the part of Jesus for Belle Theatre in its production of Neil Simon's Odd Couple Female Version.
Prior stage credits include work in the ensemble of Rent, the role of Paul San Marco in A Chorus Line (a character that was based on the life story of Nicholas Dante). As Paul, Raterman had one of the longer monologues in the musical and the good fortune to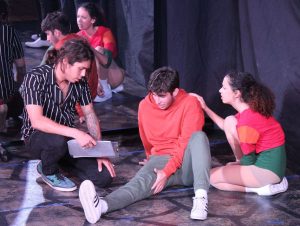 workshop both the role and the show with Broadway veteran Michael Blevins, who portrayed Marc Anthony in the 1985 Richard Attenborough film that starred Michael Douglas.
This aspiring actor's previous credits at Fort Myers Theatre include Doody in Grease and Chester McKee in The Great Gatsby. The recent graduate also played Josh in Bang Bang You're Dead,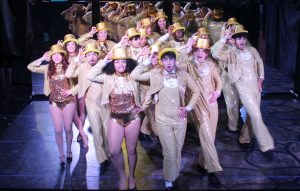 Warner in Legally Blonde, Romeo in The Seussification of Romeo and Juliet, Morris in The Dark at the Top of the Stairs, Kevin in So You Wanna Be a Cheerleader, and Joe in 26 Pebbles in Canterbury's theater productions. He also appeared as a Miner in The Burnt Part Boys at Alliance for the Arts Youth Theatre.
Raterman will be attending the University of Central Florida in the Fall.
June 12, 2022; revised September 3, 2022.