Cast of 'Chorus Line' receives insights from Michael Blevins, who played Mark Anthony in the film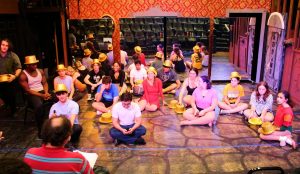 A Chorus Line opens at Fort Myers Theatre on June 18 for ten performances ending June 26. Under the direction of Michelle Kuntze, the cast is now in rehearsal and this past Saturday and Sunday, they had the rare privilege of receiving instruction from Broadway veteran Michael Blevins, who portrayed Marc Anthony in the 1985 Richard Attenborough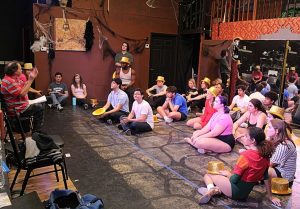 film that starred Michael Douglas.
If anyone in the cast was nervous about performing in front of Broadway royalty, they didn't show it as they ran through their lines, songs and dance numbers as Blevins watched intently from a seat in the second row. Clearly impressed, he had high praise for each of the cast members, who are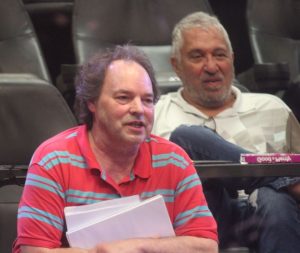 portraying seventeen dancers vying for eight spots in the chorus line of a new Broadway musical.
The tips and pointers that he gave were focused more on motivation than technique. Blevins took great pains to point out the importance to each character of securing a place in the show's chorus line. They were vying for roles, Blevins emphasized several times, not just for the honor or prestige of being in a Broadway show.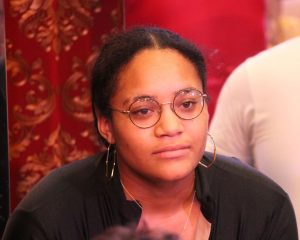 Living in New York, they all had rent to pay and groceries to buy. Without a paying gig, they could ill afford to remain in the city, never mind cover the cost of their all-important dance, singing and acting lessons.
This reality would have colored their interactions with the show's director/choreographer, Zach, played by Parrish Danesh. His power to thwart or make their dreams come true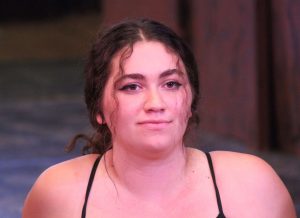 would not only create palpable anxiety from the very first moment each actor walks through the doors of the audition venue, it would flavor how they answer Zach's questions about who they are, what they want, and why they want it.
Nowhere is this more in evidence than in the monologue delivered by the character of Paul San Marco played by Jake Raterman,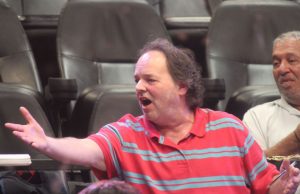 which was largely drawn from the life of dancer Nicholas Dante. In that piece, Paul has to make a calculation about whether or not to tell Zach that he's gay and bare the psychological scars caused by his mother and father's disapproval of his sexual orientation and lifestyle.
"That may not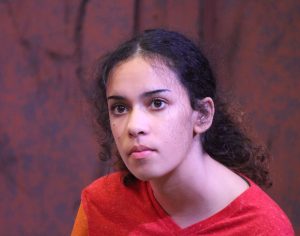 seem like such a big deal today," Blevins told Raterman and the rest of Kuntze's cast. "But this was 1975, and it was very, very risky to come out even in the world of theater and dance."
In a number of important ways, A Chorus Line is a periodic piece. Open auditions still exist, but many more are either by invitation or conducted through online submissions of reels and sizzle tapes. But in 1975,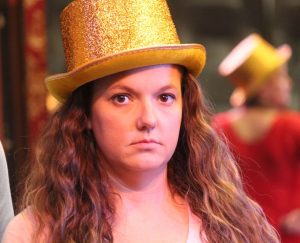 open calls were the rule rather than the exception, which only served to amp up the anxiety levels for those who endured open calls.
With this kind of fine tuning, Fort Myers Theatre's production of A Chorus Line promises to be something very, very special.
A product of the University of North Carolina and New York University's Tisch School of the Arts, Blevins Broadway credits include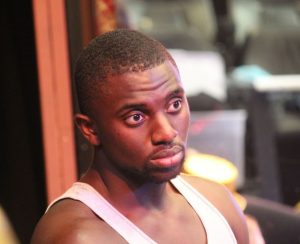 Bring Back Birdie, Neil Simon's Little Me, and the Tony-winning Tap Dance Kid, in which he created the role of Winslow. It was his work in Tap Dance Kid, in fact, that led him to be cast in the role of Mark Anthony in the film adaptation of A Chorus Line, a production that Blevins has gone on to direct several times since 1985.
On the acting side, Blevins favorite regional theatre credits include Andrew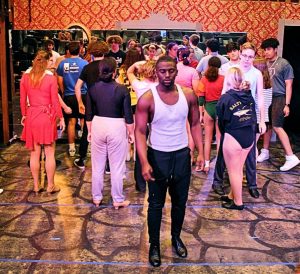 in Love Letters (with Constance Schulman,) the Emcee in Cabaret (with Beth Leavel) and Johnny Burton in Drumwright (with two-time Tony winner John Cullum). Other work includes appearances in a slew of national and international television commercials, plus network television shows and specials including The Tony Awards Show and a regular spot on the ABC series The Nashville Palace.
Besides A Chorus Line,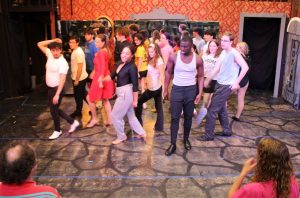 Blevins film credits include a bit in Zelig (1983) and a supporting role in the screen biography Chaplin (1992).
Michael currently directs plays at the Young Performer's Workshop in Hackettstown, New Jersey, a venue for cultivating young theatre performers between the ages of eight and 18. The program is one of
only a handful in the nation that offers both formal training and production experience for young people. And that's where he first met Fort Myers Theatre co-founder and A Chorus Line director and choreographer Michelle Kuntze.
"I met her as a student at Young Performers Workshop up north,"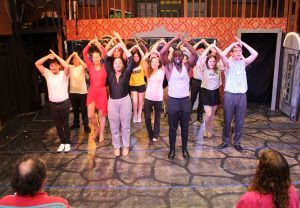 Blevins recalled on Saturday prior to rehearsals. "There was a number in a show that she was not in, but she was over on the side learning the dance, learning the tap dance and I thought, uh oh, maybe she thinks she's in this number. I better let her know, so I said, 'You know, Michelle, you're not going to be in this number so you don't have to learn that.' And she said, 'Yeah, yeah, I know. I'm just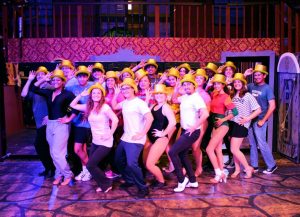 doing it because it will make me a better dancer.' That really endeared her to me and I've loved her ever since."
Blevins is also Artistic Director for the Group Theatre Too, a professional New York based theatre collective. In addition to performing Blevins presently directs/choreographs live theatre, TV commercials and music videos.
A Chorus Line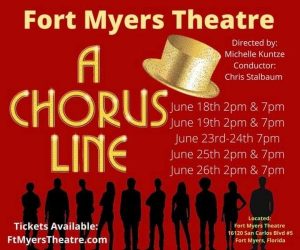 opens June 18 at Fort Myers Theatre and runs through June 26. Go here for play dates, times and ticket information, as well as a full cast list.
June 13, 2022.
RELATED POSTS.
'A Chorus Line' plays at Fort Myers Theatre June 18-26