'A Chorus Line' plays at Fort Myers Theatre June 18-26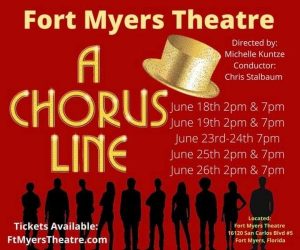 Fort Myers Theatre brings A Chorus Line to Southwest Florida June 18th through the 26th. A brilliantly complex fusion of song, dance, and compellingly authentic drama, this stunning concept musical captures the spirit and tension of a Broadway chorus audition.
A Chorus Line depicts a day in the lives of seventeen dancers, all vying for a spot in the chorus line of a Broadway musical. After the first round of cuts,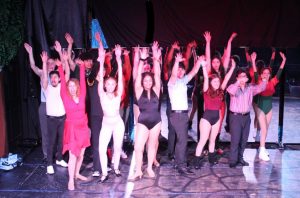 Zach (Parresh Danesh), the director and choreographer, asks each dancer to speak about themselves. Discomfort opens into revelation, confession leads to redemption, and within the bright, outwardly homogenous chorus, the audience begins to see each dancer's individuality – from Cassie (Erin Coleman), the star who just needs the "music and the mirror and the chance to dance,"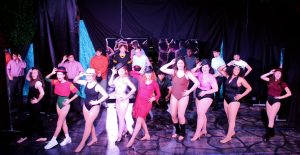 to Val, a small-town girl with a brand-new big-town body, and Mike, who took his sister's place in dance class, saying "I can do that." Based on real Broadway dancers' stories, as told to fellow dancer and choreographer Michael Bennett, and featuring such memorable musical numbers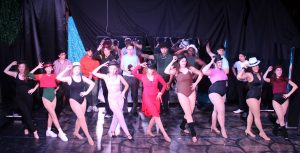 as "What I Did for Love, "I Can Do That," "At the Ballet," "The Music and the Mirror," "I Hope I Get It" and "One," A Chorus Line is funny, heartbreaking, and refreshingly honest.
A Chorus Line was instantly recognized as a classic. The original Broadway production ran for 6,137 performances,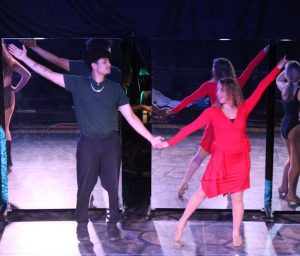 becoming the longest-running production in Broadway history until surpassed by Cats in 1997, and the longest-running Broadway musical originally produced in the U.S., until surpassed in 2011 by the revival of Chicago. It remains the seventh longest-running Broadway show ever.
Fort Myers Theatre's production of the musical is directed and choreographed by Michelle Kuntze with Vocal Direction by Chris Stalbaum.
June 11, 2022.