'A Chorus Line' play dates, times and ticket information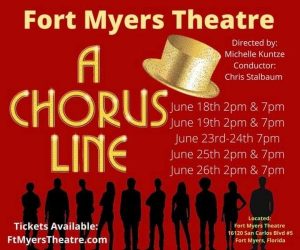 Play:  A Chorus Line
Book: James Kirkwood and Nicholas Dante
Music:  Marvin Hamlisch
Lyrics:  Edward Kleban
Synopsis: A Chorus Line depicts a day in the lives of seventeen dancers, all vying for a spot in the chorus line of a Broadway musical. After the first round of cuts, Zach (Parresh Danesh), the director and choreographer, asks each dancer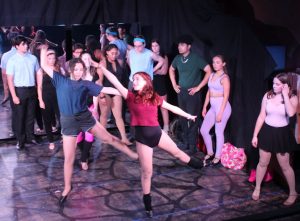 to speak about themselves. Discomfort opens into revelation, confession leads to redemption, and within the bright, outwardly homogenous chorus, the audience begins to see each dancer's individuality.
Director: Michelle Kuntze
Choreographer:  Michelle Kuntze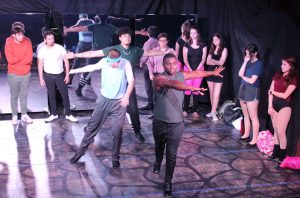 Musical Director: Chris Stalbaum
Cast: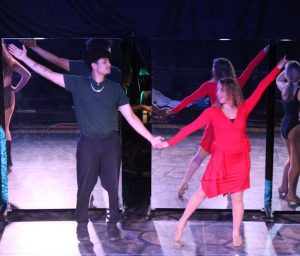 Understudies:
Hazel Tracey – u/s for Judy Turner, Val Clark and Bebe Benzenheimer
Sarah Burns- u/s for Diana Morales, Cassie Ferguson and Maggie Winslow
Orchestra:
Chris Stalbaum – Conductor/Keyboards, \
John Gonzalez – Drums
Piper Kemmerer – Bass
Frank Sanders – Assistant Conductor & Reeds
Owen Rhoades – Trumpet
Performances:
7:00 p.m. shows:  June 18, 21, 22, 23, 24 & 25; and
2:00 p.m. matinees: June 18, 19, 25 & 26
Tickets: Available at FtMyersTheatre.com.
Location: Fort Myers Theatre, 16120 San Carlos Boulevard in Fort Myers.
June 11, 2022.