Sydney DiBiase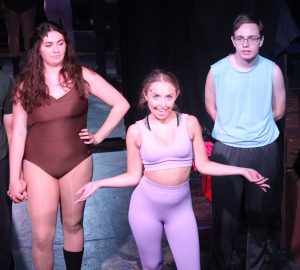 Sydney DiBiase plays the part of Val Clark in A Chorus Line for Fort Myers Theatre. Val is featured in a number of scenes in the musical, but is front and center in the song "Dance 10; Looks 3," in which she describes being passed over at auditions even though she danced circles around the other girls. Then one day, she got a glimpse of the casting director's dance card, which rated her dancing abilities a 10, but her looks just a 3. So she had her boobs and nose done, and "tightened the derriere," and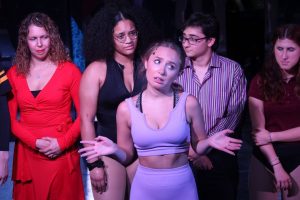 ever since her life has turned into an endless medley of "Gee, it had to be you!" Why? "Tits and ass! Where the cupboard once was bare, now you knock and someone's there." Syd rocks the number, which mocks the entertainment industry's bias in favor of pretty girls with perfectly proportioned bodies. Oh, Val (predictably) is one of the eight auditioners chosen to be in the chorus line at the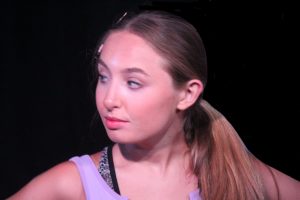 end of the play.
The talented singer-dancer-actor has been performing in musicals since the age of 6. She previously starred as Dorothy in the Wizard of Oz at Canterbury High and in the role of Sandy Dumbrowski in Grease for Fort Myers Theatre. Other credits include Sharpay in High School Musical for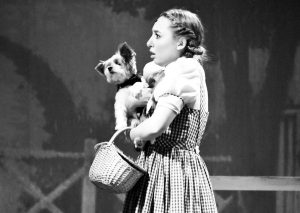 Florida Repertory Theatre and Reenie Flood in The Dark at the Top of the Stairs at Canterbury.
The Canterbury grad heads to Gainesville in the Fall, where she plans to embark on a pre-med career track at the University of Florida, majoring in chemistry. But she will continue to pursue musical theater in college "in her spare time."
March 6, 2022; revised June 17, 2022.