'Grease' play dates, times and other information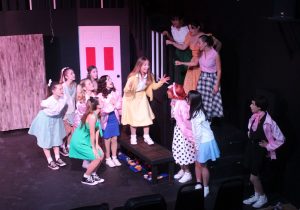 Play:  Grease the Musical
Book:
Synopsis:  Hot-rodding gangster Danny Zuko and the sweet new girl in town, Sandy Dumbrowski, had a summer romance at the shore, but when they meet unexpectedly at the start of the school year, peer-pressure and cliques make continuing their love affair a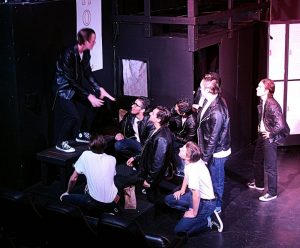 bit more complicated. Can Danny maintain his cool dude status and still get make demure Sandy his girl? Will Sandy remain sweet and pure or will she finally cast aside her Sandra Dee persona?
Director:  Aaron Jackson
Choreographer:  Robin Dawn Ryan
Cast:
Sandy Dumbrowski – Sydney DiBiase
Danny Zuko – Colin Smith
The Pink Ladies:
Betty Rizzo – Reagan Duby De Los Santos
Frenchy – Esther Olmo
Marty – Jenna Mazzoli
Jan – Charlotte Thiessen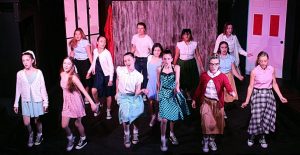 The Burger Palace Boys:
Kenickie – Alexander Ferrer
Doody – Jake Raterman
Sonny LaTierri – Bryan Dworkin
Roger – Andrew Darden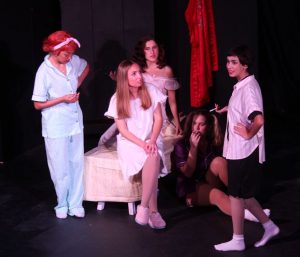 Patty Simcox – Sophia Brook
Eugene Florczyk – William Urban
Female Radio Voice  (Raining on Prom Night) – Ava Szlabowicz
Vince Fontaine – Walter Ballard
Johnny Casino / Teen Angel – Parrish Danesh
Miss Lynch – Jennifer Porter
ChaCha DiGregorio – Paola Cifuentes
Ensemble
Jazmine Encalada
Kaitlyn Pickersgill
Emma Kane
Kalyssa Kennelly
Paige Howard
Kyra Levy
Zoey Domingo
Ava Szlabowicz
Walter Ballard
Cameron White
Kodiak Castellon
Bee Bargnesi
Lucas Camper
Ella Godfrey
Dance Captain – Paola Cifuentes
Dance Ensemble
Rebecca Porter
Nora Drake
Kate Wilson
Anna Joy Lehman
Play Dates and Times:
7:00 p.m. on March 4, 5, 9, 10, 11 and 12
6:00 p.m. on March 6 & 13
2:00 p.m. on March 6, 12 & 13
Tickets: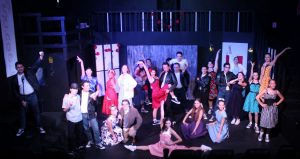 Tickets are $20. Please call 239-323-6570 or visit https://www.ticketor.com/ctw/upcomingevents?PageId=138301
Location:  Fort Myers Theatre, 16120 San Carlos Blvd #5, Fort Myers, FL
March 5, 2022.