Cult classic 'Grease' on stage at Fort Myers Theatre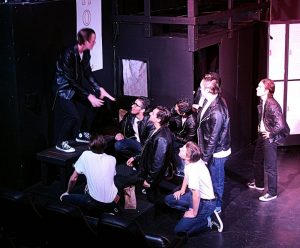 It's 1959, and Rydell High School's senior class is in rare form. The too-cool-for-school "Burger Palace Boys" are stealing hub-caps and acting tough. Their gum-snapping, chain-smoking "Pink Ladies" are looking hot in bobby sox and pedal pushers. Join Danny Zuko, Sandy Dumbrowski, Kenickie and Rizzo, Frenchie and the rest of their California classmates as Fort Myers Theatre performs Grease this weekend and next.
Grease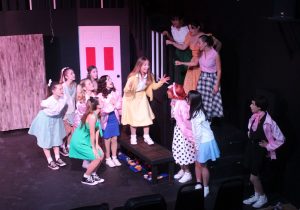 is among the world's most popular musicals. Of course, it didn't hurt a bit that John Travolta and Olivia Newton John played the leads in the film. While Grease is both a homage to the idealism of the fifties and a satire of high schoolers' age-old desire to be provocative and rebellious, the heart of the story is the romance between hot-rodding gangster Danny Zuko and the sweet new girl in town,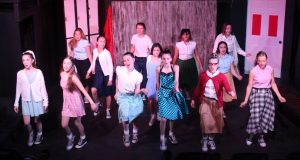 Sandy Dumbrowski. They had a summer romance while vacationing with their folks at the beach, but when they meet unexpectedly at the start of the school year, peer-pressure and cliques make their love a bit more complicated. Can Danny maintain his Fonzy-cool status and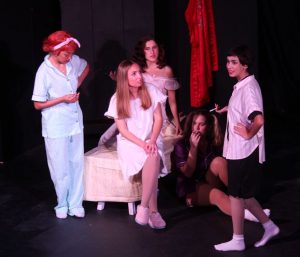 still make demure Sandy his girl? Will Sandy remain sweet and pure or cast aside her Sandra Dee persona to win Danny's heart?
Recalling the music of Buddy Holly, Little Richard and Elvis Presley, the fabled Grease songbook includes "Summer Nights," "Look at Me, I'm Sandra Dee," "Hopelessly Devoted to You," "Greased Lightnin'," Beauty School Dropout," "Born to Hand Jive," "Sandy" and "You're the One That I Want."
Aaron Jackson directs, with choreography by Robin Dawn Ryan.
March 3, 2022.