Julian Viacava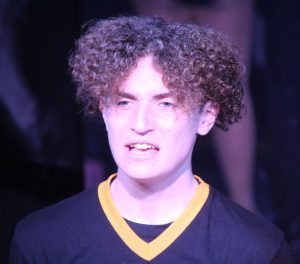 Julian Viacava plays Javert in Les Miserables for Melody Lane Performing Arts Center.
Previous credits include Greg Gardner in A Chorus Line and Nick Carraway in The Great Gatsby, both for Fort Myers Theatre.
Julian also participates in shows at his high school under the tutelage of Director Aaron Jackson. Most recently, his portrayal of the lead, Buddy, in Elf the Musical, not only earned him the award for Outstanding Performance in a Male-Identifying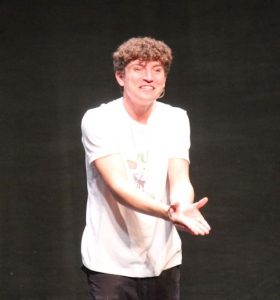 Role, but gave him a brand new outlook on life.
"You don't get an opportunity often to just go up there and be as crazy as you want, just happy and spreading joy to everyone. I mean, I think it really opened up a new side of me that I think I'm going to be Mr. Joy from now on, I think," Julian said.
Prior to Buddy, Viacava played the Tinman in The Wizard of Oz for Canterbury School.
June 18, 2022; revised May 24, 2023.