Dave Goldberg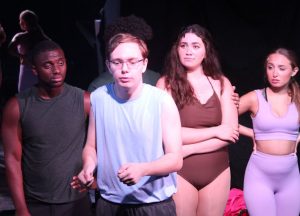 Dave Goldberg plays the part of Mark Anthony in A Chorus Line. Goldberg's character has one of the more memorable stories in the play. When he was 11, he came across a medical textbook in his father's library and diagnosed his own appendicitis. But his career as a diagnostician abruptly ended two years later, when he mistook his first wet dream as the symptoms of gonorrhea.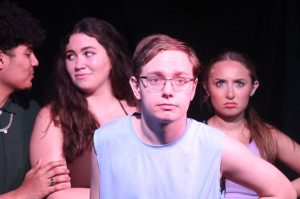 Fortunately, his parish priest set him straight in the confessional when Mark admitted he hadn't been with anyone.
Mark Anthony's story is based on incidents from Michael Bennett and Steve Anthony's lives. While the character was originally portrayed on Broadway by Rick Mason, he was portrayed in the 1985 Richard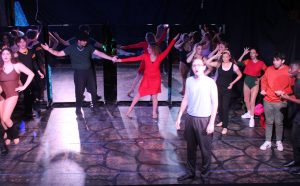 Attenborough by Michael Blevins, who flew into Fort Myers to workshop with David and the rest of the Chorus Line cast at the invitation of Director/Choreographer Michelle Kuntze, who once studied under Blevins at Young Performer's Workshop, where he directs.
Golderberg's other stage credits include The Wizard in Wizard of Oz
(2022), the ensemble in I Don't Want to Talk About It (2021) and Amos Sears in Murder Mystery at the Murder Mystery (2021), all for Canterbury School. Dave is a graduate of Canterbury School, where he competed in Model UN, Mock Trial, on the swim team, Thespians and played in the band. Dave will be attending Appalachian State University in North Carolina  in the fall.
June 19, 2022.