Parrish Danesh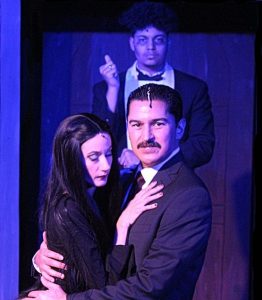 Parrish Danesh is local actor. He plays Brad Majors ("asshole") for Fort Myers Theatre in The Rocky Horror Show. His previous credits include director/choreographer Zack in A Chorus Line, Gomez Addams in The Addams Family musical, Teen Angel & Johnny Casino in Grease (March 2022), Ghost of Christmas Past in A Christmas Carol the Musical (December 2021) and Reverend Shaw Moore in Footloose the Musical (September 2021). At Gulfshore Ballet, he was a Party Scene Guest in The Nutcracker for four COVID-interrupted years (December 2017, 2018, 2019 & 2021).
Robin Dawn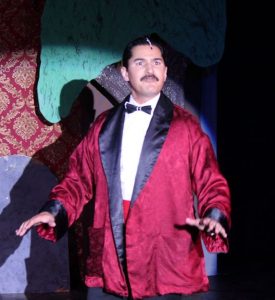 directed Danesh in Footloose, and recalls his audition. "[W]hen Parrish came in, he'd never auditioned for a show. Totally blew us away. We're like, 'Where have you been hiding? You kept this voice and this acting all to yourself?' So he might be new but he has a great future ahead in this business of theater.
Originally from Chicago, Illinois, Danesh grew up loving musical theater and watched as many productions as he could over the years. He moved to Florida and married his college sweetheart. They now have two awesome kids, Nikita and Parrish Jr., who are "also big into the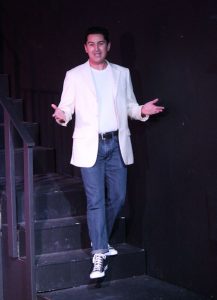 performing arts."
Danesh has a strong dance background. He trained with Bruce Akioka at Aki's Dance Studio and has been featured in various ballroom dance showcases and spotlight events between 2018 and the present. For Addams Family, he teamed with his co-star Paola Cifuentes (Morticia) to choreograph the Tango de Amor sequence that closes the show.
His vocal training comes compliments of Billy Gollner at Billy Gollner Vocal Academy (bgvocals.com).
April 26, 2022; revised June 11, 2022.