Christina Thurmond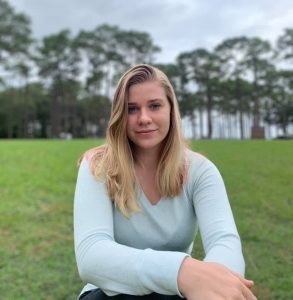 Christina Thurmond plays Belle for Fort Myers Theatre in Beauty and the Beast. She's actually been in Beauty and the Beast twice before, once in the role of Babette and the other as a spoon (obviously when she was much younger).
Her prior stage credits include Maria in The Sound of Music, Mary in Jesus Christ Superstar, Sophia (the bride) in A Wedding in Tuscany, Ariel in The Little Mermaid and Martha in The Secret Garden. Christina has also performed in ACSI competitions, Thespians and at Lincoln Center in New York City.
Playing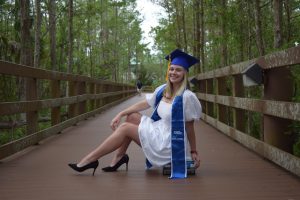 Belle at this juncture is particularly meaningful for Christina, who graduates from Florida Gulf Coast University on May 6th with an advanced degree in forensic anthropology. "I'm going through a lot of changes," Christina comments, "applying for jobs and moving around. So finding where home is and finding who I am is definitely something that I can resonate with. A lot of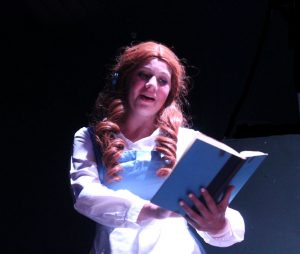 people can."
Thurmond has incredibly strong vocals, a reflection of nearly two decades of singing choir in various places. Her renditions of "Home" and "A Change in Me" are sure to raise goosebumps on the flesh of even the most seasoned musical theater aficionados.
"The two songs are connected," Christina observes. "You can be set in one way, but then as your experiences happen and as you go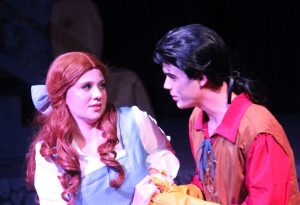 through life, the way that you adapt to those changes and the way that you adapt to what happens to you will change who you are, hopefully for the better."
While she has enjoyed so many aspects of the Fort Myers Theatre production, "Change in Me" has prompted her most important, yet unexpected, discovery.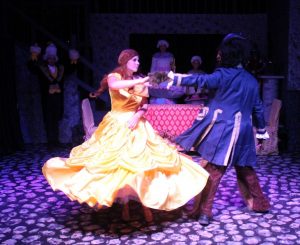 "It wasn't in the movie I grew up with and I hadn't heard it until I did this production," Christina shares. "But once I found it and listened to it and dissected it a bit more, there's so much you can take from it if you really apply it to the struggles that Belle goes through and what the Beast goes through and how they're actually pretty significantly similar to each other."