Photographer Steve Conley on a Camera USA roll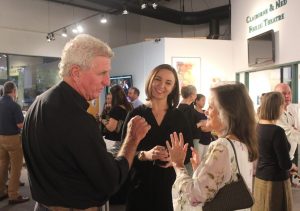 Fort Myers fine art photographer Steve Conley is on a Camera USA roll. He's been informed that his photo Monroe Café has been juried into the Naples Art Association's Camera USA 2020 National Photography Exhibition and Competition. It's the fifth time in six years, and the last four years in a row that he's had work accepted into the prestigious Naples Art photography show!
Conley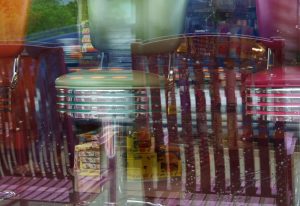 took Monroe Cafe last April in Georgia. He and Ingela were returning from Blue Ridge, taking back roads. "We stopped in this quaint little town for a rainy afternoon lunch," Steve explains. "I took a short walk as the food was being prepared and noticed this window scene. I was intrigued by the many layers of reflection both inside and outside the double-paned glass. The moment of capture was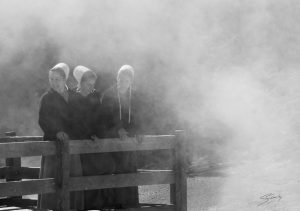 determined by the passing of a UPS truck."
Monroe Café was also accepted into the Alliance for the Arts 34th Annual All Florida Juried Exhibition, along with Pink Toenails.
Recapping Conley's Camera USA entries, he first submitted work in 2015. Taken in Yellowstone National Park, Three Bonnet Mist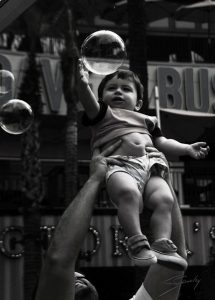 was juried into the show by photojournalist Harry Benson, Center for Photography at Woodstock Director Ariel Shanberg and Art Institute of Chicago's Patty Caroll.
His entry for 2016 did not make it into the competition, but he returned strong in 2017, with Spherical Moment being juried into the competition. Post Performance Reward and Mono Metering followed in 2018 and 2019. Shot in Ocala, Post Performance Reward was Conley's first color entry.
Camera USA 2020 was originally scheduled to open on May 27.
While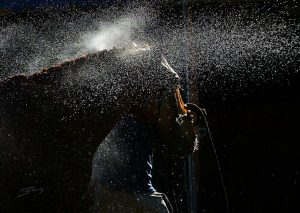 the Naples Art Association is yet to make a formal announcement, it appears that the opening reception will be delayed until sometime in October.
You can read about Steve's portfolio and accomplishments here. And the following links will provide you with background on Spherical Moment and Mono Metering.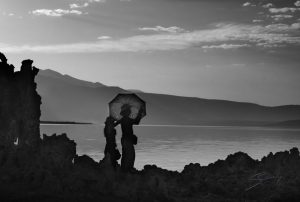 April 27, 2020.
RELATED LINKS.