BIFF includes two Elizabeth D'Onofrio workshops on Saturday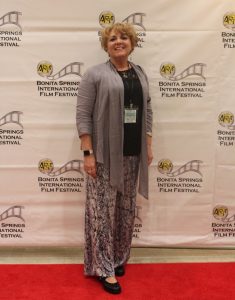 The Bonita Springs International Film Festival opened Thursday night with a screening of Vince Giordano: There's a Future in the Past and a lively dance party afterwards that featured the Paramount Swing Orchestra and Fred Astaire Studio Bonita Springs dancers. The festival runs through Sunday night's awards ceremony and includes many highlights and points of interest for cineastes, producers, directors, actors and other filmmaking professionals and wannabes, including two workshops being conducted by Elizabeth D'Onofrio.
The first is a 2 hour audition workshop. It covers script analysis, cold readings from film sides, critiques and suggestions on how to perfect your auditioning skills.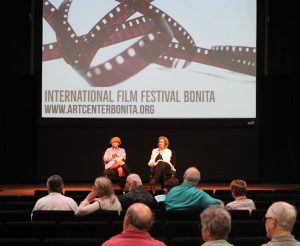 The other workshop relates to character development. Titled "Building a Character from Inside Out," this workshop starts from the premise of helping you figure out how to relate to your character. Among the topics for consideration in this workshop are using your senses to bring on emotions, the function of research, speaking in your own voice and adding dialect to it. You will also learn techniques for adding layers to your characters, such as
physicality (walk, posture, disabilities etc.) that may be different from your own.
Elizabeth D'Onofrio is a professional Off-Broadway theater and film actor, director and producer. She has instructed classes and workshops around the United States based on her studies at the American Stanislavski Theater and with Sharon Chatten of The Actors Studio. She is one of the founders of the River Run Film Festival in North Carolina along with her brother, Vincent, and their father, Gene D'Onofrio. Elizabeth volunteered as the Artistic Director of the Fort Myers Beach Film Festival for four years and judged films in the early years of the Fort Myers Film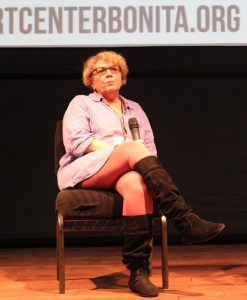 Festival and Naples International Film Festival. Recent acting roles include Simple Things, Awaken the Dawn, Dear Angry (2005) and The Chocolate Fetish (2004).
Audition for Film Workshop takes place on Saturday, January 27, from noon to 2:00 p.m. Building a Character from the Inside Out runs from 2:30 to 4:30 p.m. on Saturday, January 27. The fee per workshop is $25 but are complimentary for accepted BIFF 2018 entry filmmakers, directors and actors. Each workshop includes light refreshments compliments of BIFF.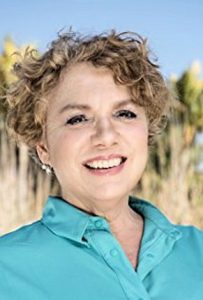 January 26, 2018.
RELATED POSTS.
Vince Giordano and The Nighthawks documentary to open Bonita International Film Festival