Spotlight on November TGIM celebrity judge Jade Alexa McClelland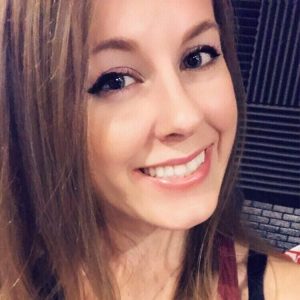 Jade Alexa McClelland was one of November's celebrity TGIM judges. A professional playlist maker, Jade is the music director at Fly 98.5 and the program director at 94.9 The City.
Jade loves film, and watches a lot of it. Her windows into what she watches start with the cinematography and audio. To provide insight into her thought processes, it helps to know that her favorite film is Requiem for a Dream starring Ellen Burstyn, Jared Leto and Jennifer Connelly. The 2000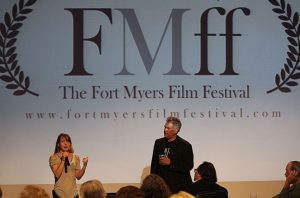 Darren Aronofsky film portrays the mental states of four addicts. When they use, a window opens briefly into a world where everything is right. Then it slides shut, and life reduces itself to a search for the money and drugs to open it again, with nothing else being even remotely interesting.
Of more interest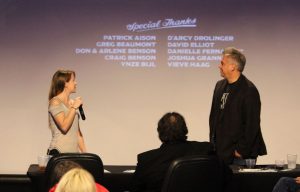 to McClelland than the subject matter, though, was Aronofsky's approach to the film. In Requiem, the filmmaker pieced together hip hop montages of extremely short clips. While an average 100-minute film has 600 to 700 cuts, for example, Requiem features more than 2,000. Aronofsky (who made the hallucinatory Pi two years earlier)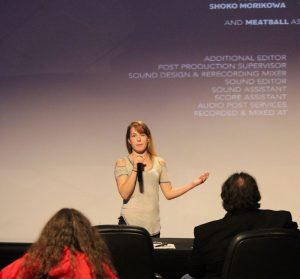 also made extensive use in Requiem of split-screens, extremely tight close-ups, long tracking shots (including those shot with a Snorricam strapped to the actor) and time-lapse photography.
Given the prevalence of Christmas movies on both Lifetime, Hallmark Romance and the Hallmark Mystery channels, Jade cited A Christmas Story when asked whether she had a favorite holiday film.
A Christmas Story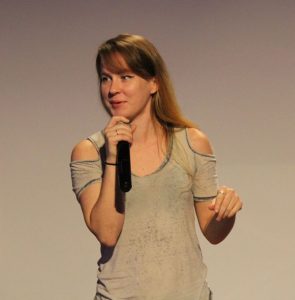 revolves around a bespectacled boy named Ralphie who wants only one thing for Christmas: an Official Red Ryder Carbine-Action 200-shot Range Model Air Rifle! An infamous leg lamp, outrageous pink bunny pajamas, an irritable department store Santa, and a triple-dog-dare to lick a freezing flagpole are just a few of the obstacles that stand between Ralphie and his Christmas wish.
The Associated Press described A Christmas Story as "a joyous Christmas miracle," and The New York Times added that the musical is so dazzling, "you would have a Grinch-sized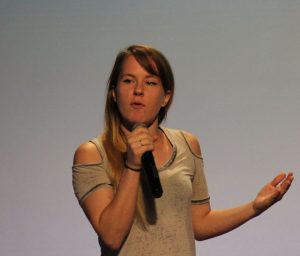 heart not to feel a smile spreading across your face" as you watch the show.
The 1983 classic was subsequently been adapted for the stage, and the musical ran at Broadway Palm Dinner Theatre two years ago to considerable fanfare.
The last film that Jade watched was Eli on Netflix. Although she didn't say, the horror film was undoubtedly an excellent viewing choice for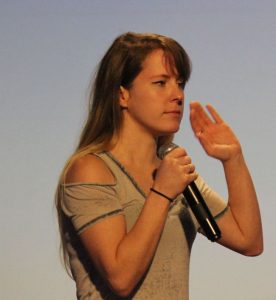 Halloween.
Eli tells the story of a young boy plagued with an unknown, debilitating illness that requires him to live completely sealed off from the outside world. After exhausting every option, his parents put their trust — and his life — in the hands of a doctor whose experimental, cutting edge treatments may hold Eli's last hope. As Eli undergoes the tremendously intense process that could potentially cure him, he begins to be haunted by experiences that make him question who he can trust.
Next month, stage and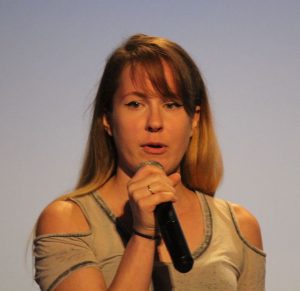 television star Rachel Burttram Powers, Florida Weekly and Diva Diaries' Stephanie Davis and actor Betsy Opyt join Eric Raddatz and Melissa DeHaven for TGIM. The screenings take place December 2 at the Sidney & Berne Davis Art Center.
October 31, 2019; revised November 5, 2019.
RELATED POSTS.