Spotlight on October TGIM celebrity judge Brittany Gonzalez
Brittany Gonzalez will be one of the celebrity judges at the October screenings at T.G.I.M. Brittany wows listeners every morning as co-host of 105.5 The Beat's Freakshow (6:00-10:00 a.m. and middays 10:00-2:00 p.m.), where she's a rookie and a vet – to quote Drake, her fav rapper/singer/songwriter.
From Immokalee (home of the best tacos in the world), she made Fort Myers home while attending Florida Gulf Coast University. But she moved away after attaining her degree in Public Relations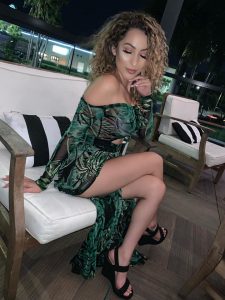 to take a job in St. Petersburg as a weekend jock on WPOI-Hot 101.5. She worked herself on WHPT 102.5 as a co-producer and personality for The Johnny B Show. But she's happy to be back home again in Southwest Florida.
September 29, 2019.
RELATED POSTS.