Spotlight on October TGIM celebrity judge Annette Trossbach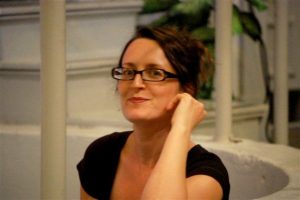 Annette Trossbach joins NBC2's Bob Beville and 105.5 Freakshow co-host Brittany Gonzalez on the celebrity judging panel at October 7th's TGIM. Trossbach is the founder and Producing Artistic Director of the Laboratory Theater of Florida. She is currently directing Lab's season-opening and 100th overall production, Arthur Miller's timeless classic The Crucible.
Over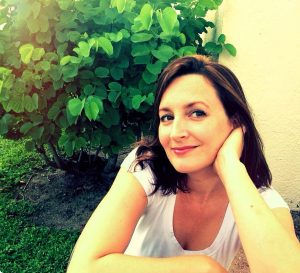 the past decade, Annette has resolutely built The Lab into a bastion of innovative, groundbreaking theater productions, creating a safe environment in which artists and audiences can explore, discuss and expand personal horizons and raise their collective social consciousness. Born in Germany and educated in Great Britain (she has degrees in both acting and directing from the University of Essex in England, whose campuses are located in and outside of London), Trossbach strives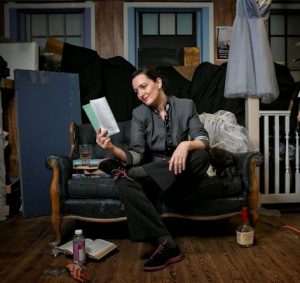 to make people think deeper and feel more through theater.
To ensure that local theater buffs have an opportunity to experience the finest that theater has to offer, she essays each season to strike just the right balance between classic plays (think Arthur Miller's The Crucible and Death of a Salesman, David Mamet's Glengarry Glen Ross, Bernard Slade's The Same Time Next Year, and Gore Vidal's The Best Man), brand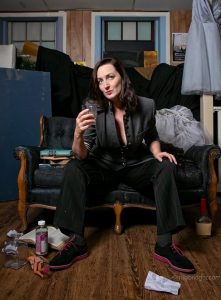 new productions (many of which have recently just closed on and off Broadway), and cutting-edge offerings that carry actors and audiences far beyond the realm of escapism and pure entertainment like last season's Hedwig and the Angry Inch and The Legend of Georgia McBride.
In addition to The Crucible, Trossbach's directing credits include Neil LaBute's The Way We Get By, Visiting Mr. Green, Wings, Diary of Anne Frank, Miss Witherspoon, Glengarry Glen Ross, her own adaptation of Romeo & Juliet, Who's Afraid of Virginia Woolf and The Last Days of Judas Iscariot. On the acting side, Annette has starred in Sarah Ruhl's Stage Kiss, My Brilliant Divorce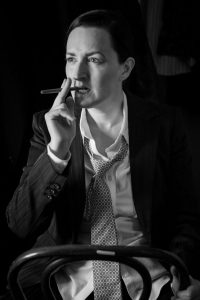 (a one-woman show in which she played 20 separate characters), Intimate Exchanges, The Wood Demon and Cavalcade.
Classically trained at the innovative East 15 Drama School in London, Annette has worked with Margaret Walker (What a Lovely War), international combat choreographer Mike Loades, director Terry Johnson, Alasdair Ramsey and actor Tony Scannell.
In 2017, Annette was chosen by WGCU as one of its 50 Makers: Women Who Make Southwest Florida. She has also been included by USA Today in their "Faces of Pride" feature for her work in giving voice to LGBTQ issues, actors and playwrights.
Trossbach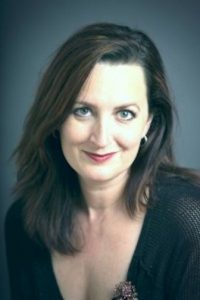 is also a 2010 recipient of the Gulfshore Business 40 Under 40 Award, and is a two-time Zelda Fichandler Award nominee (conferred by the Stage Directors and Choreographers Foundation, this award honors directors and choreographers who are making a deep and extraordinary theatrical contribution to a particular region of the United States).
You can meet Annette and enjoy her unique take on the films screened by Eric Raddatz and co-host Melissa DeHaven on October 7 at TGIM. The house opens for cocktails at 6:30. Screenings begin promptly at 7:00 p.m. in the Grand Atrium of the Sidney & Berne Davis Art Center, located at 2301 First St., Fort Myers. Tickets are $10 for adults and $8 for seniors and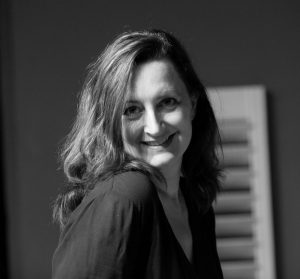 students.
September 29, 2019.
RELATED POSTS.