January, 2017 T.G.I.M. dance performer Katarina Danks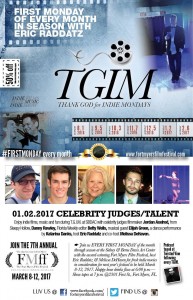 Starts 2017 off right by viewing on Monday night the screening of several films that are under consideration for inclusion in this March's 7th Annual Fort Myers Film Festival. Thank God for Indie Monday takes place in the grand atrium of the Sidney & Berne Davis Art Center on January 2. Doors open at 6:30, with screenings beginning promptly at 7 p.m.
Each month, hosts Eric Raddatz and Melissa DeHaven empanel a group of celebrity judges to comment on each screening and kick start the lively audience participation session that follows. They also provide entertainment during intermission. On Monday night, Katarine Danks of Melody Lanes Performing Arts Center in Cape Coral, will provide a dance performance number.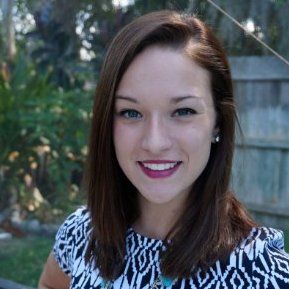 Today a world-class performer trained in contortion, jazz and contemporary dance disciplines, Katarina began her training at age seven and grew to the professional level during her high school years. Since turning professional, she has won numerous awards in various recreational and professional competitions for performance, technique, stage presence, choreography, and the difficulty of her routines. She has performed for Showbiz Productions, National Geographic, Royal Hanneford Circus, International Contortion Convention, and Que Noche for Telemundo.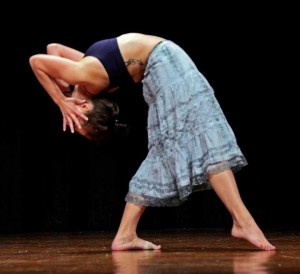 Katarina also has extensive experience choreographing young dancers. Many of her pieces have won placement awards and special judges' awards on the major competitive circuit. Her next venture will be owning and operating Melody Lane Performing Arts Center in Cape Coral with Sami Doherty, Ginger Lynn and Jara Lee Lorenzana. When it opens in mid-January, Melody Lane will specialize in dance, flexibility, musical theatre, voice, acting and more. Katarina will direct the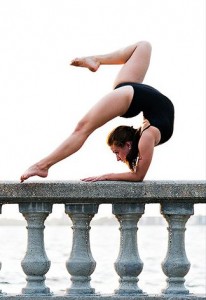 Center's contortion program, provide instruction in ballet, jazz and contemporary dance, and head the tumbling competition and show teams. For more information, please visit http://www.melodylanepac.com.
Katarina holds a B.S. in Marketing. She counts Dance Extensions Performing Arts Center owner/director Betsy Shuttleworth of Pittsburgh, PA among her most influential instructors and mentors.
December 31, 2016.
Related Posts: