News-Press' Charles Runnells one of February T.G.I.M. celebrity judges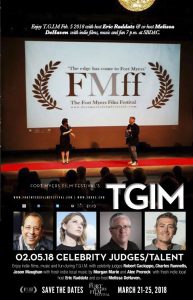 One of the celebrity judges who will be on hand to get the discussion going after the presentation of each film screened at the February T.G.I.M. is Fort Myers News-Press arts and entertainment journalist Charles Runnells. You'll often find him sitting in a theater scribbling notes for a play review. But since joining the News-Press in 1998 as a lifestyles reporter, Charles has enjoyed the privilege of interviewing lots of celebrities, including (to name drop just a few) Kevin Costner, ex-Beatle Pete Best, Star Trek's William Shatner, John Cleese of Monty Python, Woody Allen, Kevin Bacon, Loretta Lynn, Spider-Man creator Stan Lee and punk icon Henry Rollins.
Charles was born in Birmingham, Alabama, but he grew up all over the place thanks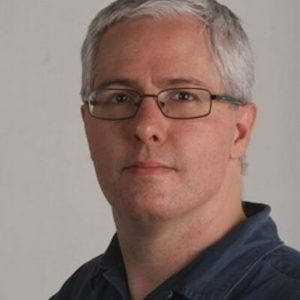 to his Army father. He has a journalism degree from Auburn University. Journalism wasn't his first love. He actually wanted to be the next Stephen King. But becoming a famous fiction writer takes more than just talent, so he hedged his bets and became a journalist. The rest is history.
In addition to writing about art and entertainment, Runnells is also responsible for the music and Funcast calendars, shoots video and does concert photography and covers concerts (especially heavy metal) every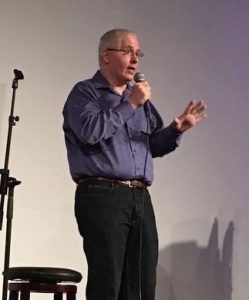 chance he gets. Besides is obsession over music, he loves reading, video games, yoga and movies. He lives in Cape Coral with his girlfriend and their five cats
January 31, 2018.
RELATED LINKS.