Sanibel attorney Jason Maughan one of February T.G.I.M. celebrity judges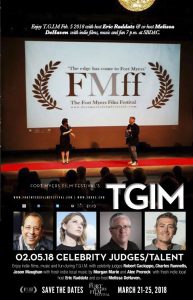 One of the celebrity judges who will be on hand to get the discussion going after the presentation of each film screened at the February T.G.I.M. is Sanibel attorney Jason Maughan.
A devoted husband and involved father, Maughan is one of Southwest Florida's best lawyers and civic activists. Specializing in real estate, corporate law, construction and commercial litigation, Jason has been voted "Best Attorney and Law Firm of Sanibel and Captiva Islands" in 2005, 2006, 2008, 2009, 2011, 2012, 2013 and 2014. Among his other accolades and awards are:
Florida Businessman of the Year,
National Republican Congressional Committee,
2006 & 2007 Honorary Chairman Business Advisory Counsel, National Republican Congressional Committee, 2006
Congressional Medal of Distinction, 2007
Crediting his success to the many opportunities provided by the local community, Jason expresses his appreciation by serving as director and general counsel on the boards of numerous area charitable and philanthropic organizations, including Community Housing Resource (providing below market housing), Clinic for the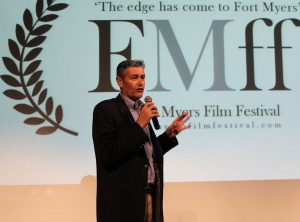 Rehabilitation of Wildlife (CROW), Med Vets Charitable Foundation (providing free prescription medicine to Veterans' service dogs), Sanibel School Fund (raising funds to hire additional public language teachers and technology), School Advisory Council (SAC) and Children's Education Center. In spite of only having two attorneys, Jason's firm donates more than $100,000 a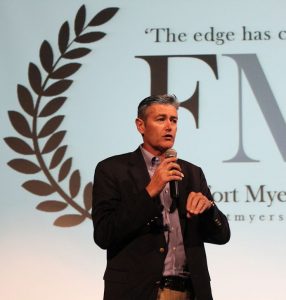 year in pro bono services to people and groups who cannot afford, but need, quality legal representation.
"I follow the rule that we pay back by giving, not taking," Jason demurs.
Jason has also earned two consecutive appointments to the City of Sanibel Planning Commission, where he has earned a reputation for protecting citizens' rights, and is currently the Chair of the Land Development Code Review Subcommittee.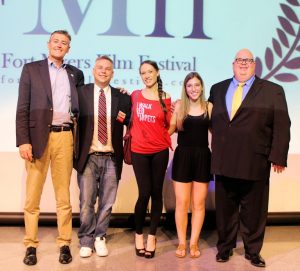 He coaches three sports at the public school and supports numerous community civic functions. He is especially proud that he and his family have twice won the Fourth of July parade for most patriotic float and best salute to the military.
When you hear Jason speak, you will detect a light brogue. That's because his family emigrated from Ireland to Lee County in 1986 (after many visits and annual vacations dating back to 1976). Jason attended Bishop Verot High School,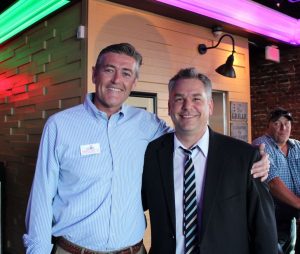 graduating in 1989, and went on to earn a Bachelor's Degree in Political Science from Stetson University, where he was elected Senator for Off- Campus students and Chief Justice of the University Judicial Counsel, duties he gladly discharged even though he worked nights as a sergeant for the Public Safety Department. His proudest moment during this time came in 1991, when Jason became a United States citizen.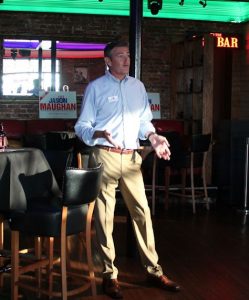 After graduation, Jason attended Gonzaga University School of Law, from which he received his Doctorate in Law (JD) in 1996 – thanks in no small measure to hard work, determination, innate intelligence and a boatload of student loans. Gonzaga is also where Jason met the love of his life, Babs. The two met in law school and Jason fell so hard for her (when you meet her, you'll understand why) that he asked her to marry him only two weeks later.
Before settling on Sanibel, Jason and his bride traveled to Ireland, where Jason earned a Master's Degree (LLM) in European Union Law, as well as diplomas in Comparative Constitutional Law.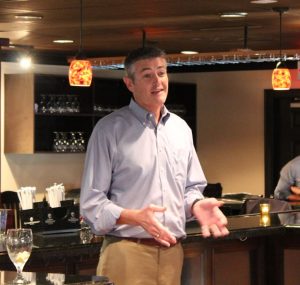 Although that degree qualified him to practice law in 36 countries, he and Babs decided that Sanibel is where they belonged. They've been here for 20 years now, and together they have one son, Ronan Patrick, who is everything to them.
Not only is Jason hard-working, intelligent, patriotic and decisive, he is resolutely enterprising and resilient. While working for other firms in state and federal court matters, he saved enough money to open his own firm in 2004. The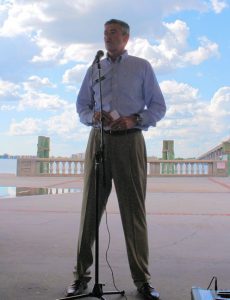 timing could not have been worse as Hurricane Charley dramatically closed his office on Friday the 13th in August of that year. But like so many of his fellow Sanibel residents, business and property owners, he made repairs and re-opened, and has gone on to build a distinguished career representing a wide range of local and international clients from this District.
In his free time, you will find Jason joined by Babs and Ronan paddle-boarding, camping and boating, and he hunts with his son every available season. "I also have a great passion for the history of Sanibel, especially its role during World War II," notes Jason. "I have to say that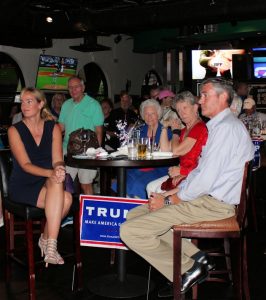 some of this interest is brought on by the people who used to live on Sanibel when my family first arrived here. Many of these were retired soldiers who had served in the South Pacific and enjoyed the warmth of Island life. These are the heroes that I looked up to."
He also looked up to his father, Kevin Patrick (who has passed), and his mother, Judith, who he also considers as heroes (along with John Wayne).
"I have tried to be a worthy son. I find it gives me a positive direction in life and gets me away from the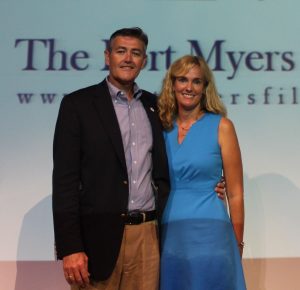 current 'find yourself' and 'it's all about me' attitude, which is becoming painfully pervasive. To me, doing it for myself never meant as much as doing it for my family."
And it was to protect both Babs and Ronan along with his extended family of everyone on Sanibel and throughout Southwest Florida from the ill effects of bad water caused by recurring freshwater releases from Lake Okeechobee that Jason put both his personal and professional lives on hold to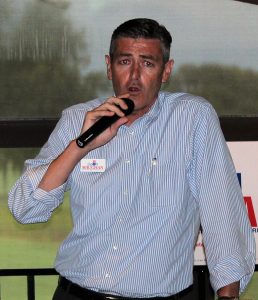 run for Florida State Senate, District 27. The chief plank in his platform as candidate for the office was to lobby for the State of Florida to use Amendment One funds to purchase land south of Lake Okeechobee where a reservoir can be built to take, clean and filter the water that's currently being released into the Caloosahatchee River before re-directing it into the Florida Everglades. Clean water and Lake O releases are issues that remain near and dear to Jason's heart to this day.
Jason's background, education and varied experiences give him a unique experience that should enlighten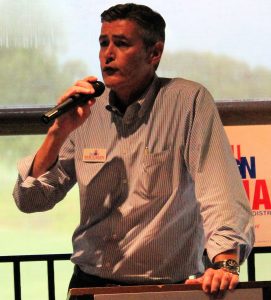 and delight the T.G.I.M. audience on February 5
So, make plans to join Eric Raddatz, Melissa Tschari DeHaven and people just like yourself who appreciate the art of film and enjoy sharing thought-provoking opinions and lively discussion about the often edgy but always novel cinematic offerings of first-time, amateur and aspiring world-class filmmakers. And don't be surprised if you become so inspired that you want to join the T.G.I.M. group for the afterbuzz at Twisted Vine after the show for late night happy hour and appetizers.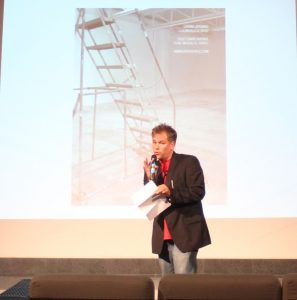 January 31, 2018.
RELATED LINKS.