Spotlight on River Basin muralist Annie Crouch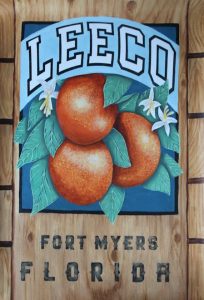 One of the River Basin muralists is local artist and Fort Myers Mural Society member Annie Crouch. She painted Mural #32, which depicts one of the labels used by the Lee County Packing House for the oranges it shipped all over the United States.
Annie's work as an artist consists of a variety of mediums, including paintings, drawings, murals, and mixed media pieces.
She currently works for ArtFest Fort Myers, a nonprofit annual art festival here in Fort Myers, as their Community Engagement Manager. Before that, she attended Ringling College of Art and Design, earning a BFA in Visual Studies with minors in Fine Arts and Business of Art and Design. She also founded the Mural Club at Ringling College.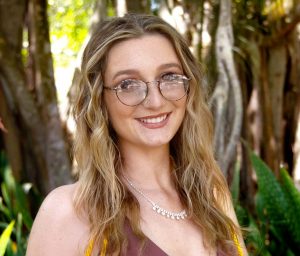 Please visit http://www.artbyanniejoy.com and follow her on Instagram @artbyanniejoy.
July 24, 2023.