Broadway Palm 2017-2018 Main Stage Schedule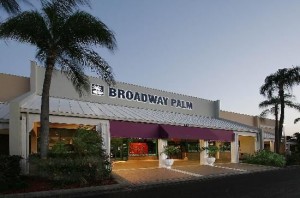 Broadway Palm Dinner Theatre's 25th anniversary season will include eight main stage productions, five productions in The Off Broadway Palm, four Children's Theatre productions (TBA), and five concerts. Broadway Palm's main stage opens on September 7, 2017 and runs through August 11, 2018. The main stage productions include:
Groovin: The 60s and 70s Musical (September 7 – October 8, 2017)

If you loved Yesterday's and Those Were The Days, you will be ready to travel back in time again with this fun-filled revue. Victor Legarreta is at it again with another all-new musical comedy that will take you back in time to groove to the music of the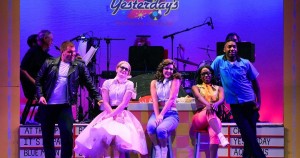 60s and boogie to the songs of the 70s! Songs include Midnight Train To Georgia, Let's Get It On, Sweet Home Alabama, Saturday Night Fever, I Want You Back, Stayin' Alive and so many more!
Pippin (October 12 – November 18, 2017)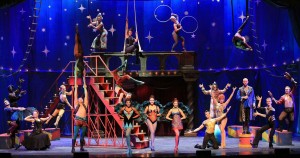 Winner of four 2013 Tony Awards including Best Musical Revival, Pippin is an unforgettable magical tale about a young prince's journey to be extraordinary! The new circus-inspired production features an acrobatic troupe of performers led by the charismatic Leading Player. Throughout his journey, the young prince is continuously encouraged by the flashy performers to try his hand at war, love and other pleasures. In the end, he struggles with settling down and pursuing a peaceful life or continuing to make magic with the dazzling troupe of entertainers.
A Christmas Story (November 23 – December 25, 2017)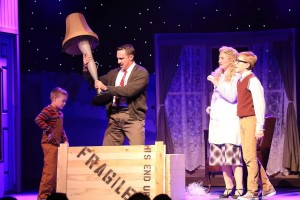 Based on the wildly-popular holiday movie, A Christmas Story takes place in 1940's Indiana, where a bespectacled boy named Ralphie wants only one thing for Christmas: an Official Red Ryder Carbine-Action 200-shot Range Model Air Rifle! The infamous leg lamp, outrageous pink bunny pajamas, an irritable department store Santa, and a triple dog-dare to lick a freezing flagpole are just a few of the obstacles that stand between Ralphie and his Christmas wish. The iconic scenes from the movie, delightful songs and splashy production numbers make this the perfect holiday treat for the whole family!
Chicago (December 30, 2017 – February 10, 2018)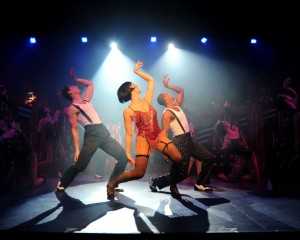 The longest running American musical in Broadway history comes to Broadway Palm! Set in 1920's Chicago and based on true murders and trials, Chicago follows Roxie Hart, an aspiring vaudevillian who murders her lover and is arrested. In jail, Roxie meets her hero, the double-murderess and nightclub entertainer Velma Kelly. When both vixens obtain the same lawyer, tensions run high as they fight for the spotlight. This tale of fame and fortune includes incredible dancing and one show-stopping song after another.
Mamma Mia (February 15 – April 7, 2018)
Through ABBA's greatest hits, Mamma Mia tells the comical story of Sophie, a bride-to-be, and her search for her birth father on a beautiful Greek island. After reading her mom's diary, Sophie secretly invites the three men her mom wrote about to her wedding. This enchanting and unforgettable tale of love, laughter, family and friendship is set to ABBA classics including Dancing Queen, Take a Chance on Me, SOS and the title song Mamma Mia!
My Fair Lady (April 12 – May 19, 2018)
My Fair Lady tells the unlikely love story between professor Henry Higgins and a cockney flower seller, Eliza Doolittle. Professor Higgins wagers a bet that he can transform Eliza into a high society lady.  As Eliza becomes more refined and less reliant upon him, Professor Higgins realizes that he can't live without her. The unforgettable score includes I Could Have Danced All Night, The Rain in Spain, I'm Getting Married in the Morning, On the Street Where You Live and Wouldn't It be Loverly.
Ring of Fire (May 24 – June 23, 2018)
Even after his passing, Johnny Cash is still one of the most popular entertainers of all-time. Ring of Fire tells his remarkable life story of passion, redemption, humor and salvation. Performed by a multi-talented cast, this production paints a musical portrait of The Man in Black that promises to be a foot-stompin', crowd-pleasin' salute to this remarkable legend! Featuring over 30 Johnny Cash hits including I Walk the Line, I've Been Everywhere, A Boy Named Sue and the title track Ring of Fire.
Annie (June 28 – August 11, 2018)
The classic musical about everyone's favorite orphan and her dog Sandy will capture the hearts of audience members of all ages. As part of a publicity campaign for Oliver Warbucks, Annie and her dog Sandy are placed in the lap of luxury for a week.  However, Annie's stay turns out to be much more than anyone had bargained for as she works her way into everyone's hearts. The only thing standing in her way is the cruel and bitter Miss Hannigan. The popular score includes It's the Hard Knock Life, Easy Street and Tomorrow.
Individual tickets go on sale June 1, 2017. Show prices range from $45 to $70, with group and children's prices available. Performances are Tuesday through Sunday evenings (no Tuesday evening performances May through October) with selected matinees.
April 21, 2017.
RELATED POSTS.