'Peter and the Starcatcher' play dates, times and ticket info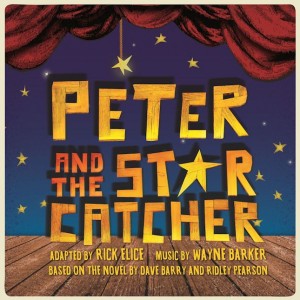 Play:  Peter and the Starcatcher
Book and Music:  Conceived by directors Roger Rees and Alex Timbers, written by Rick Elice, with music by Wayne Barker.
Synopsis:  A young orphan and his mates are shipped off from Victorian England to a distant island ruled by the evil King Zarboff. They know nothing of the mysterious trunk in the captain's cabin, which contains a precious, otherworldly cargo. At sea, the boys are discovered by a precocious young girl named Molly, a Starcatcher-in-training who realizes that the trunk's precious cargo is starstuff, a celestial substance so powerful that it must never fall into the wrong hands. When the ship is taken over by pirates – led by the fearsome Black Stache, a villain determined to claim the trunk and its treasure for his own – the journey quickly becomes a thrilling adventure.
Cast:  The production features a company of Florida Rep's finest young performers. Joined by Mentor Actor for Florida Rep's Intern Actors, Alexis Slocum (who plays the role of Aster), the cast consists of 15 students, ages 11-18, from high schools all over Southwest Florida portrays more than 100 unforgettable characters.
Director:  Kody C. Jones
Creative Team:  . Joining Kody in the production is an expert team that includes assistant director Christina DeCarlo, music director Brady Wease, set designer, Jordan Moore (Oliver! The Musical, Romeo and Juliet), lighting designer John Kiselica, prop designer Jesseca Terhaar, and costume designer Alexandria Vazquez.
Play Dates and Times:  Wednesday –Saturday, May 24-27, at 7:00 p.m. and Sunday, May 28 at 2:00 p.m..
Where: In the ArtStage Studio Theatre on Bay Street between Jackson & Hendry
Parking: limited free parking in the Fort Myers River District
Cost: $20 adults and $10 for students
Tickets:  Call the box office at 239-332-4488 or visit http://www.floridarep.org.
April 20, 2017.
RELATED POSTS.
'Peter and the Starcatcher' flies into Florida Rep for five shows