CFABS Youth Players to perform 'Jekyll & Hyde' musical October 14-16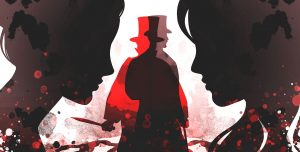 The CFABS Youth Players will perform Leslie Bricusse and Frank Wildhorn's re-imagining of Robert Louise Stevenson's 1886 gothic horror Jekyll & Hyde October 14-16. The musical tells the gripping tale of a brilliant mind gone horrifically awry.
The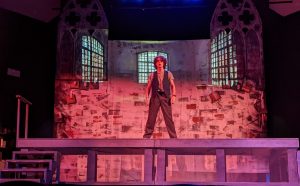 story begins with Dr. Henry Jekyll's quest to cure his ailing father's mental illness by separating "good" from "evil" in the human personality. But in the effort, the good doctor inadvertently creates an alternate personality of pure evil dubbed Mr. Hyde. As Hyde wreaks murderous havoc on the city of London, Jekyll's fiancée Emma grows increasingly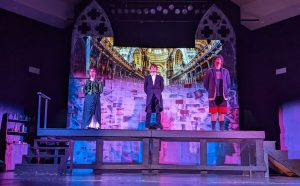 fearful for her betrothed. Struggling to control Hyde before he takes over for good, Jekyll must race to find a cure for the demon he has created in his own mind.
When the musical premiered in 1990, it featured artful physicality, an operatic style reminiscent of Phantom of the Opera and Sweeney Todd, intricate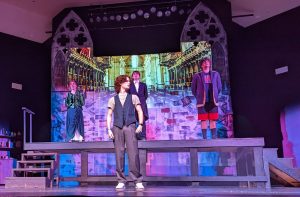 dance choreography and the unforgettable break-out pop rock hit "This is the Moment, poignant ballad "No One Knows Who I Am" and heartbreaking beautiful solo "Someone Like You."
Jekyll & Hyde enjoyed a four-year run on Broadway that began in 1997 and included 1,543 performances at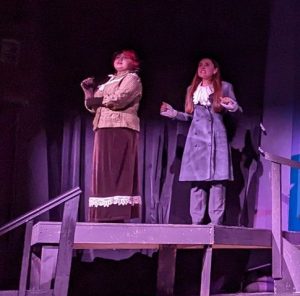 Plymouth Theatre. Since then, numerous productions in various languages have since been staged across the globe, including two subsequent North American tours, two tours in the United Kingdom, a concert version, a revamped U.S. tour in 2012, a 2013 Broadway revival featuring Constantine Maroulis, and an Australian concert version in 2019.
It comes to the Hinman Auditorium at the Center for Performing Arts Bonita Springs for four shows October 14 through 16th.
September 4, 2022; revised October 12, 2022.