Art Committee launches 54-panel mural project that will turn river basin into outdoor museum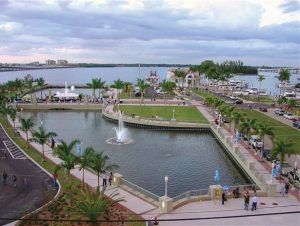 A 54-panel mural project is coming to the downtown Fort Myers river basin. Depicting portraits and scenes that recount Fort Myers' historic relationship to the Caloosahatchee River, the murals will be installed beginning this November on the concrete stanchions that anchor the decorative railing which encircles the detention basis that is overlooked by the Luminary Hotel.
When they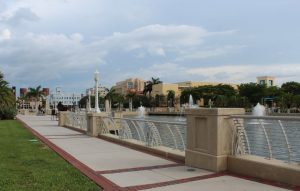 drew up the plans for the detention basin in 2011, the architects who designed Phase 1 of the Riverfront Redevelopment Plan intended to include art on the face of each stanchion. That's why each stanchion includes a one-inch deep illuminated inset.
In June of 2012, Assistant City Manager Matt Johnson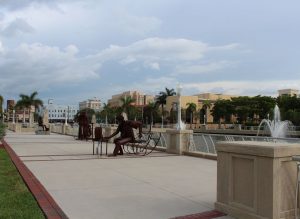 urged the Public Art Committee to think of the stanchions as a canvas. "Rather than a place for one piece of art, the new basin can be the site for multiple artworks; an economic engine to incorporate arts into the entire downtown. And not just the visual arts. It will be a public space that can be used by dancers, musicians and performers."
Ten years later,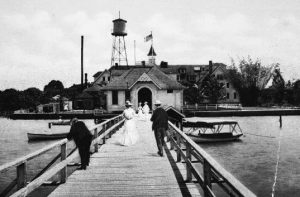 the stanchions and four monuments or obelisks on Edwards Drive will not be the site of just any art. Rather, they'll stories of how Fort Myers developed from cow town into a thriving port city at the turn of the 20th century that was dominated by wooden piers and marginal wharves jutting hundreds of feet into the Caloosahatchee River. This part of the City's autobiography has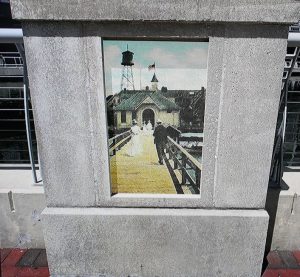 faded from the memories of even our oldest natives and long-time residents. Newer arrivals have no idea of what the waterfront was like between 1850 and 1950 or that, for example, it was possible during much of this one-hundred-year span to catch trophy-size tarpon here in the river or that until 1907 the riverbank originally meandered 20 to 30 feet south of Bay Street.
When completed, the mural project will convert the drab concrete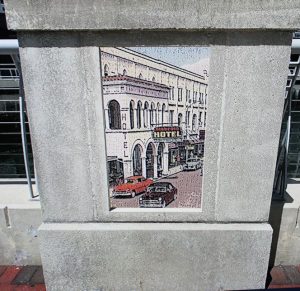 stanchions and obelisks into a colorful, eye-catching walkable outdoor art and history museum that will finally realize Matt Johnson's dream of transforming the detention basis into an arts and cultural destination that will lure visitors downtown, keep them there longer and drive paying customers into downtown eateries, pubs, cafes and retail stores, not to mention performances at Florida Rep and exhibits at local galleries and art centers.
As Johnson stated in 2012, arts and cultural destinations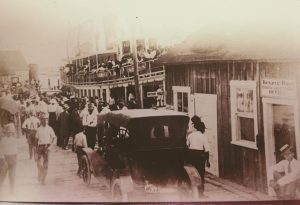 function as economic drivers. According to a survey conducted in 2016 by the Americans for the Arts in tandem with the Alliance for the Arts, 24.3% or 831,749 people who attended art & cultural events in Lee in 2015 came from out of the county. And on average, they spent $47.31 per person over and above the cost of admission at the event they attended for things like meals,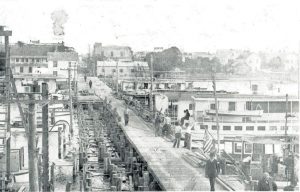 transportation, lodging and souvenirs.
The outdoor art and history museum envisioned by the Public Art Committee and CRA will not only appeal to out-of-towners and an exponentially-growing number of heritage and cultural tourists from around the globe, but enhance the visitor experience of everyone staying at Luminary and other area hotels,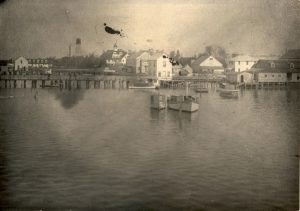 coming to town for a convention or business meeting, attending performances and concerts at the Rep, Davis Art Center and newly-completed amphitheater, and who visit the River District for Art Walk, Music Walk, ArtFest Fort Myers, the Fort Myers Film Festival and similar events.
The murals will also provide viewers with picturesque backdrops for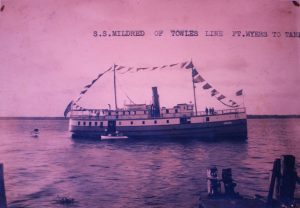 selfies and photo ops that will drive social media and increase word of mouth.
But don't expect to see artists actually painting murals on the faces of the detention basin stanchions and obelisks.
"Each artist will be given a kit containing mural cloth and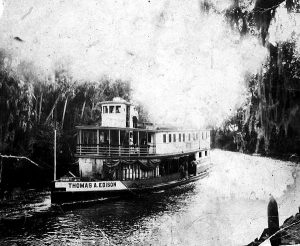 Golden Paints along with the image they choose," points out Fort Myers Mural Society Executive Director Shari Shifrin. "This will allow them to paint their mural in the comfort and privacy of their home or art studio."
The completed mural panels will then be affixed to the concrete via a bonding agent in a six-step process that convert the mural cloth into a tile-like panel that is resistant to damage from UV sunlight,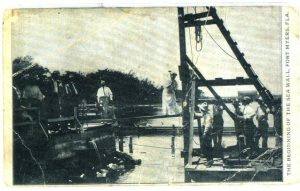 moisture and even graffiti. According to studies being conducted in Los Angeles and Philadelphia, this process can enable murals to last without fading for 30, 40, even 50 years with minimal annual maintenance.
But how will the public learn the story each mural tells?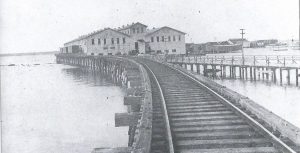 "The significance of each mural will be explained on a free mobile app known as Otocast," reports Public Art Committee Chairwoman Leila Mesdaghi. "On Otocast, viewers will find text about the image and the artist who painted it.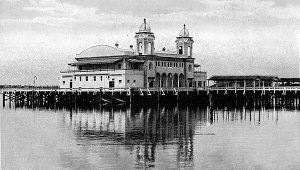 They'll be able to look at the historical photos the artist consulted in rendering their mural. And there will be a short audio that gives the background and tells the story of Fort Myers' historic relationship to the river."
Viewers won't even have to tap an icon or arrow to listen to these audios. That's because Otocast will be toggled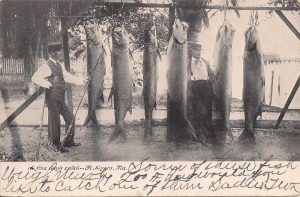 so that the audio will automatically come on once a user comes within six feet of a mural panel.
While Otocast will enable anyone and everyone to structure self-guided walking tours of the basin, True Tours plans to introduce a guided tour in the Spring for folks who like that personal touch.
The Public Art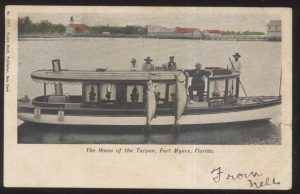 Committee and Fort Myers Mural Society expect to complete installation of all the murals by December 31st. It may take a little longer to record all the audios needed for Otocast.
While nearly three dozen local artists have indicated an interest in participating in the project so far, there is still room for more. Artist orientation and image selection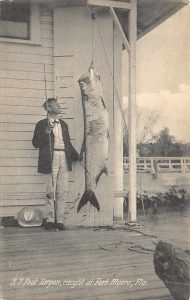 meetings are scheduled for September 22nd and 24th. If you would like to be considered for the project, please contact Shari Shifrin by email at art@grandillusion.com.
September 4, 2022.
OTHER RECENT STORIES OF INTEREST