Spotlight on Fort Myers' Ward 2 art hub at Urban Community Farm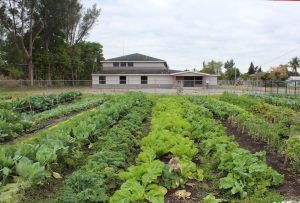 The City of Fort Myers Public Art Committee has been establishing art hubs in each of the City's six wards using the 23 Edgardo Carmona sculptures that the City purchased in August of 2018. One such art hub is the Urban Community Farm which is located in Ward 2 a block south of Martin Luther King, Jr. Boulevard between Barden and Flint Streets.
It may seem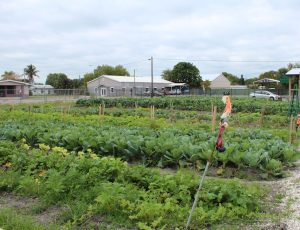 strange at first blush to establish an art hub at a farm, but Urban Community Farm is actually the perfect choice. The term art hub refers to a location that is already or which is intended to become either a cultural, business or residential destination. Urban Community Farm is all three.
Operated by Dr. Jesse Bryson and the I Will Mentorship Foundation, the Urban Community Farm provides organic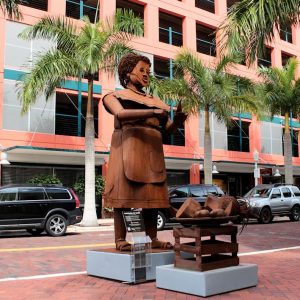 fruits and vegetables to food insecure families including SNAP recipients who are living within a fifteen mile radius. But the UCF goes much farther, providing starter kits and instruction on how these residents can grow their own produce in everything from buckets and pails to small patches of ground in their own backyards. The Farm also teaches community members how to cook the food they get or grow, and is even compiling an e-Cookbook of local favorites, with many recipes handed down from generation to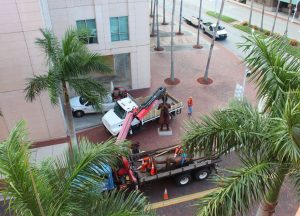 generation.
In implementing, pursuing and promoting this farm-to-fork model for a sustainable pathway to a healthier future, Bryson and company are encouraging and empowering local youth to make positive life choices through STEM-based learning and evidence-based mentoring programs that are focused on increasing academic achievement. STEM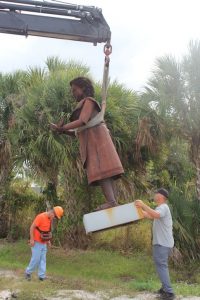 (science, technology, education and math)  is reflected in every aspect of the growing process, from the Farm's traditional growing rows and orchards to its raised beds, aquaponics/hydroponic growing house and methane-capture biomass facilities.
Edgardo Carmona's Female Fruit Vendor and Knife Sharpener uniquely codify these aspects of the Urban Community Farm's mission and operations, and Dr. Bryson expects that they will signal to folks visiting or simply driving by the gardens that UCF is a true community venture on a mission to turn an unhealthy, low-income community that is always contending with preventable diseases into a veritable food oasis.
But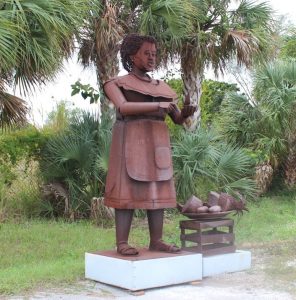 that's only one part of the process. Bryson and company also aim to make the Farm a venue for nurturing the arts where none previously existed. Or stated differently, the UCF wants to bring arts to the table along with fresh fruits and vegetables.
They plan to do this in a number of ways. For example, they have erected a 40 x 40 foot Fusion Barn for education classes, food distribution, meetings and other activities. In addition to monthly classes that provide instruction in murals, asphalt and other forms of street art, there's a 20 x 40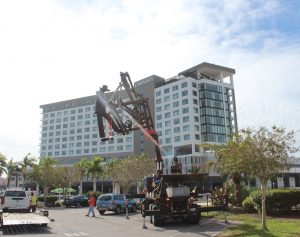 foot shipping container that serves as a canvas where students can practice and hone the skills they are taught in class.
"We talk a lot about graffiti and kids painting in places they shouldn't be, well we're giving them a place where they can come and express themselves," Bryson explains.
Every three months, art students will be invited to paint a brand new mural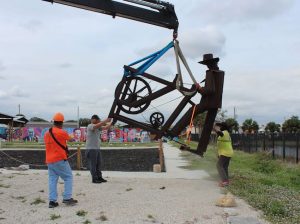 on the container's north-facing side.
"If it's anger, if it's joy, if it's happiness, if it's sadness, they're going to be able to express that here in the gardens in a constructive, controlled environment." Bryson expects this to have a positive psychological and spiritual impact "because it may be a burden that they're carrying [around] and we're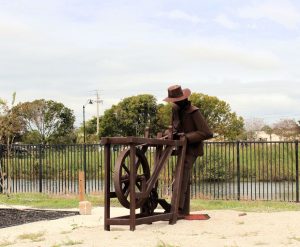 going to give them a place where they can express that in a proper manner that we can appreciate and understand their emotions."
But folks coming to the farm won't have to enroll in an art class or even visit the Fusion Barn to become inspired. Everyone who visits or merely drives by is greeted by not one, but two 160-foot-long by eight-foot-high murals. Rendered by Cesar Aguilera and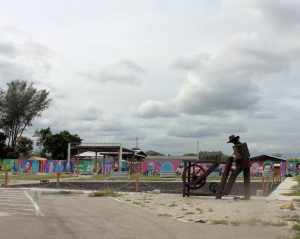 Brian Weaver of Artsemble Underground, the colorful sprawling artwork adorns both sides of the concrete wall that bisects the facility.
"When we decided on doing these murals, we wanted to put something in the community that the community would be proud of, and I can tell you that the response has been overwhelming," Bryson reports.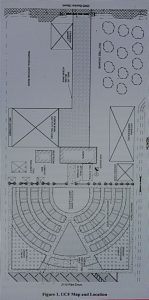 The east-facing mural depicts African American political leaders, scientists and business men and woman who accomplished "firsts." There's the first African-American president and vice-president, first black Supreme Court Justice, first black astronaut and 34-year-old Dr. Kizzmekia Corbett, who was at the forefront of the effort to develop a vaccine for COVID-19.
"The community told us they didn't want to see the traditional names that we see everywhere," Bryson amplifies. "Nothing wrong with Dr. Martin Luther King. He's a great man. But we know about Martin Luther King. We know about Paul Laurence Dunbar. We're deeper than that. And so they said give us some firsts. They wanted to see people they could relate to today.  So it's not a grandmother telling her grandchild the story, it's the mother telling the child the story, or it's the child that's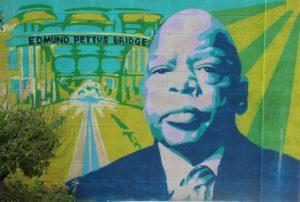 seeing at current history on the wall. These are current people, right now, today. And we'll be adding the new Supreme Court judge, Ketanji Brown Jackson, to the wall. It's totally current history on the wall."
And Bryson does his level best to tell UCF visitors about the Buck's Backyard mural a few miles to the west at historic McCollum Hall,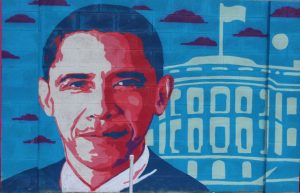 where they can see additional images that remind the community about its origins and role as part of the Chitlin Circuit back in the 1930s, '40s and '50s.
The west-facing wall is covered with portraits of children.
"I've had countless people come by and they say 'I can see myself on the walls,'"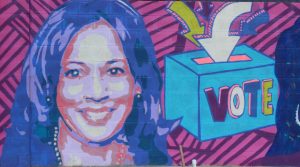 Bryson recounts. "I've had adults say "Where did you get my picture from?" So for the community – and I think it's very unique, very rare that you will find a community that goes and looks at murals and can see themselves in those murals right here in Fort Myers – these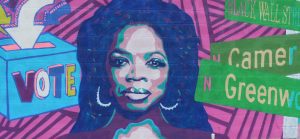 are older people in the community and they say 'I see myself.' To me, it's building self-worth and self-esteem, building community pride through the artwork that we're displaying here."
To Bryson's way of thinking, it's crucial to blend art and culture with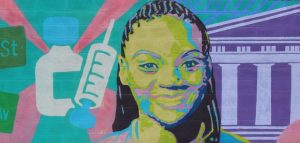 land use, economic development, education, wellness and environmental stewardship for community revitalization. The murals and everything else people see during a visit to the farm foster this holistic placemaking philosophy and approach.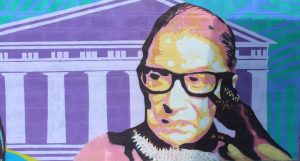 "People are learning visually when they come here and walk about the grounds. It's also a visual reinforcement of why we're here, what s our purpose is, and why we wake up every morning. We want youth to grow up being environmentally friendly, understanding renewable energy, and becoming stewards of our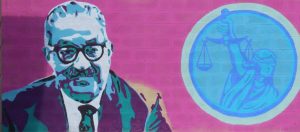 environment and the planet. The murals and everything else they see here help instill these messages in their mind in a non-classroom environment, where it's not an older person standing here lecturing them. They are in the environment and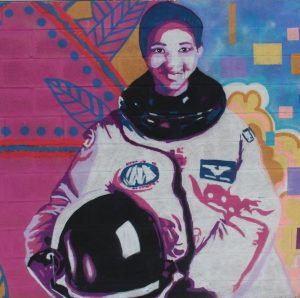 they are the future for the environment."
To advance these worthwhile endeavors, the Urban Community Farm is partnering with local businesses and food distribution organizations. In so doing, residents coming to the farm are afforded the opportunity to meet and interact with business owners and employees, and vice versa, something the UCF accentuates by hosting community events such as Juneteenth and October Harvest Festival. There's even an amphitheater for live concerts and other outdoor performances.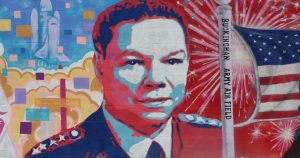 And through its ongoing marketing and promotion strategy (which includes disseminating fliers and brochures in community gathering places such as churches, community centers, farmers markets and other environmentally-centric business locations),

Bryson and company are expanding their influence to greater numbers of people who might not otherwise ever be exposed to healthy eating, sustainable farming, environmental awareness, culture and the arts.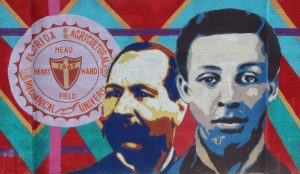 And it is the opportunity to introduce the arts to segments of the population that had no prior interest in or opportunity to enjoy the arts that makes the Urban Community Farm a true art hub and a prime location for Edgardo Carmona's Female Fruit Vendor and The Knife Sharpener.
Be sure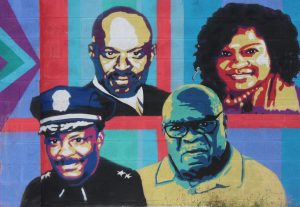 to schedule a visit today.
You can learn more about Female Fruit Vendor, The Knife Sharpener and the City of Fort Myers' other 38 outdoor public artworks on Otocast, a free mobile app that contains text, photos and audio recordings that give listeners the inside scoop on all the artworks that are located throughout their town.
May 31, 2022.