'Calendar Girls' named Best Documentary by Fort Myers Film Festival
On Sunday, May 22, the Fort Myers Film Festival selected Calendar Girls as this year's Best Documentary. The film takes a look at a group of Southwest Florida senior volunteer dancers who are determined to prove that age is just a number.
Swedish filmmakers and directors Maria Loohufvud and Love Martinsen worked closely with the Calendar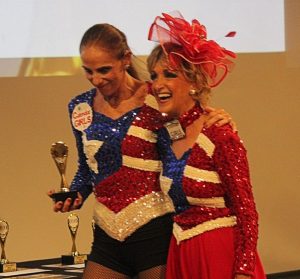 Girls for more than two years  to produce the life-affirming, feel-good documentary that shakes up the outdated image of what it means to be an "old lady." The film debuted in January at the 2022 Sundance Film Festival, where the official selection was screened virtually. Soon after, Juno Films purchased the film's distribution rights and expects to roll it out internationally in July. But the Fort Myers Film Festival was among the very first venues in the nation to see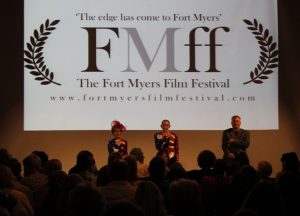 the documentary before it's official release. The opening night screening sold out and a supplemental showing on Sunday afternoon drew a near-sell-out crowd as well.
The Calendar Girls attended and performed at the opening night screening, and members of the troupe were also on hand for the Sunday screening.
Since
2005, the Calendar Girls have danced their way into the hearts of the residents and vacationers in Southwest Florida. They practice three times a week and conduct over 100 public and private performances each year.
The Calendar Girls are recognizable by their costumes, which are sometimes elegant, but more often  wild and wacky. They've been cowgirls, pirates, hippies, unicorns, fish, Elsa from "Frozen,"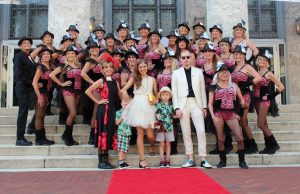 Cher, Raggedy Ann, zombies and more.
The name Calendar Girls refers to the yearly calendar they make to raise awareness and funding for the local organization Southeastern Guide Dogs. The organization trains guide dogs for visually impaired veterans or veterans with post-traumatic stress disorder.