Director Barry Cavin's casting gives Shakespeare's 'Tempest' feminist twist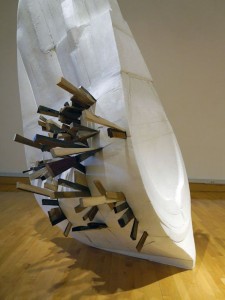 William Shakespeare's romantic comedy The Tempest opens November 11 in the TheatreLab at Florida Gulf Coast University. Theatre professor Barry Cavin and the Theatre Program in the Bower School of Music & the Arts at Florida Gulf Coast University (FGCU) have chosen this production to commemorate the 400th anniversary of the bard's death on April 23, 1616.
In the opinion of most scholars, The Tempest was the last play that Shakespeare wrote alone. It is a lyrical example of Shakespeare's well-documented love affair with magic and the supernatural, subjects that were highly controversial in Shakespeare's day for religious reasons. The play centers on the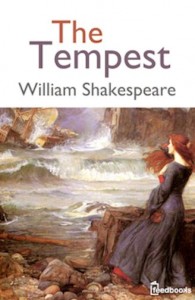 machinations of a deposed duchess by the name of Prospero to exact revenge from her traitorous brother Antonio, his accomplice Alonso, and Alonso's brother, Sebastian, and son, Ferdinand, for banishing her and her daughter Miranda to a small Mediterranean island twelve long years ago. During that time, Prospero has gained mystical powers over the elements and conjures up a storm (the tempest) in order to shipwreck all the culprits on her island. Mix in a spirit, a monster, true love and two drunken fools, and you have a powerful potion that will transport you into a world where magic and mystery reign supreme.
And to make this production even more intriguing, eleven FGCU theatre students will play the more than twenty characters included by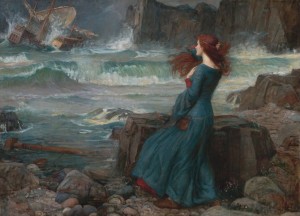 Shakespeare in this play. While only one part in Shakespeare's original was written for a woman, only two of the eleven students performing in this production are males, which will undoubtedly provide TheatreLab's production of The Tempest with a novel interpretative twist.
By dint of its complexity of thought, range of characters, poetic beauty, and its exploration of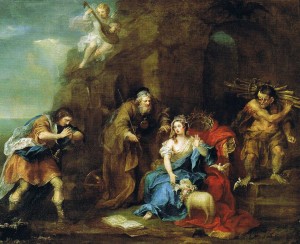 difficult questions that still haunt us today, FGCU TheatreLab's production of The Tempest promises to be wonderfully compelling. Performances will take place on November 11, 12, 18 & 19 at 7:30 p.m. and at 2:00 p.m. on November 13, 19 & 20. There will also be a post-performance discussion following the November 19 matinee. Tickets are $10 for the general public and $7 for students and are available at: fgcu.edu/cas/bsma.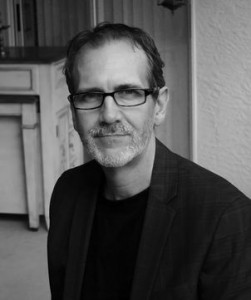 November 5, 2016.
RELATED POSTS.
[Photo: Roger Chamieh, Mutation 3 (detail), 2016, Styrofoam, rope, and pine & oak wood, 12 x 3 x 4'. This piece of art will serve as the focal point of the shipwrecked set.]