Here's what you'll see in Ghostbird's Season 8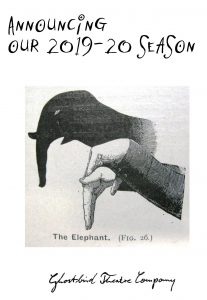 Ghostbird Theatre Partners has released its schedule of productions for its 2019-2020 season. They include:
3 by James Brock to be performed August 2, 3, 9 and 10 in Art Hall at Koreshan State Park;
October House to be performed October 31 and November 1, 2, 7, 8 and 9 at the historic Langford-Kingston Home;
Thistletoe Cabaret, a one-night performance scheduled for December 17 in the Sidney & Berne Davis Art Center;
the 24-Hour Festival on March 1 in the Sidney & Berne Davis Art Center; and
Ori by Barry Cavin in April of 2020 to be performed at the Calusa Nature Center Planetarium in Fort Myers.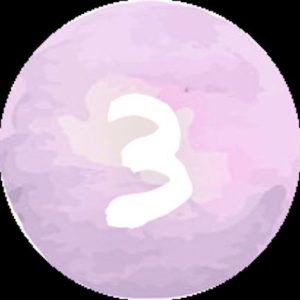 Opening the season will be 3, a new play by James Brock. Taking place at Art Hall at Koreshan State Park, 3 dramatizes three women prisoners struggling to maintain their grace, humor, and autonomy while incarcerated. This play earned Brock an Individual Artist Grant from the Florida Division of Cultural Affairs, which is supporting the production of this play. And Ghostbird watchers will relish the chance to return to Koreshan State Park, which was the venue for two of the company's site-specific Cyrus Teed tomes, ORBS! (2018) and The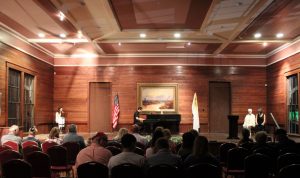 Perfect Island of Dr. Teed (2017).
Ghostbird founder Brittney Brady returns to Southwest Florida to direct 3. Now in her third year at the prestigious MFA Directing Program at CalArts in Los Angeles, Brady is looking forward to reconnecting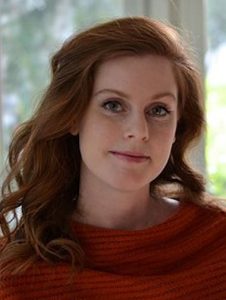 both professionally and personally with her colleagues and friends here in town.
Ghostbird Theatre Partners has a rich tradition of collaborating with artists from non-performance disciplines, and 3 will present the company with the opportunity to collaborate with clothing designer and visual artist Mariapia Malerba, who will assist in costume design for the production. Malerba follows in the footsteps of popular local artist Cesar Aguilera, who created the masks Ghostbird used in its production of The Chicken Play, and Tampa multimedia artist Linda Hall, who used her vast talents to cloak actors Kaleena Rivera, Daniel Cancio, Kate Dirrigl, Linda Farmer and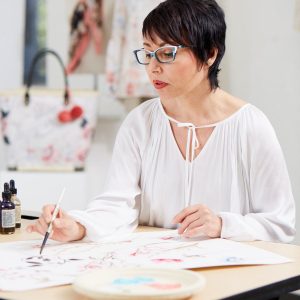 Taylor Landers with the puppets and headgear they wore to portray the animals and ethereal beings who populated playwright Barry Cavin's world in ORBS!
Premiering on Halloween at the Langford-Kingston Home in downtown Fort Myers is October House. This production will consist of three short absurdist plays by Samuel Beckett and a fourth short play by Antonin Artaud. The plays will run concurrently, each performed in a separate room in the house, allowing audience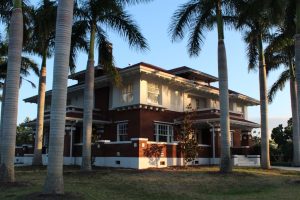 members to meander throughout this historic house, to see the performances in any order, for as long as they wish. The beautiful Langford-Kingston residence was home to three Ghostbird productions last season, Samuel Beckett's Catastrophe, Barry Cavin's Ibb and Barry Cavin's Writing Shadows.
October House's run concludes on November 9.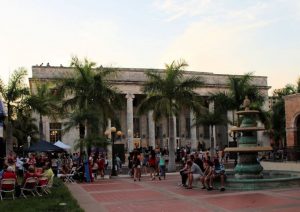 Ghostbird is renewing its seasonal fundraiser, Thistletoe Cabaret, to be mounted at the Sidney & Berne Davis Art Center on December 17. This production is a mix of original skits and traditional songs and carols to celebrate the holiday season. These festivities will bring warmth, humor, and neighborly cheer to all who attend.
On March 1, 2020, Ghostbird will produce the 13th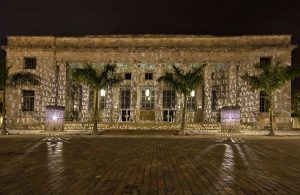 installment of the 24 Hour Festival at the Sidney & Berne Davis Art Center in downtown Fort Myers. This celebration of creativity brings together local artists, performers, filmmakers, and musicians to compete for awards and to share their creations.
To close the season, Ghostbird will perform Barry Cavin's new play Ori, which is set to take place in April 2020 at the planetarium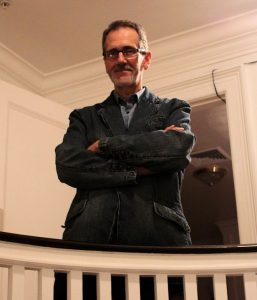 at the Calusa Nature Center in Fort Myers. This fantastic fable merges science and art in an imaginative excursion into the cosmos. Supported by a Special Projects Grant from the Florida Division of Cultural Affairs, Ori represents the first time that Ghostbird has set flight at the Calusa Nature Planetarium.
Ghostbird Theatre Company remains the only theatre company in the American South devoted to site-specific experimental productions. "We do this really well and it's what we like to do in order to create a different theater going experience," Brittney Brady touted before leaving to pursue her MFA. And they've only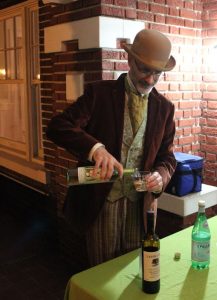 gotten better and better over the past three years.
"After performances, we often hear people say, 'I've never seen anything like that before,' with the subtext being, 'I've never experienced anything like that before and thank you for that,'" Brady added. And that oft-repeated refrain today resembles a mantra in which actors, production team and attendees join.
Dating back to the times of Sophocles and Aeschylus, that's what theater was meant to do. "Theater is meant for entertainment and profit – profit in the sense that you can take something from it," notes Brady.
Tickets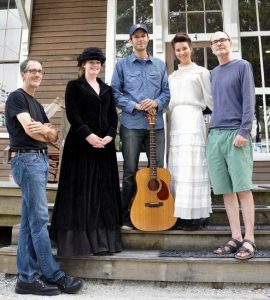 and more information are available at GhostbirdTheatreCompany.org.
July 17, 2019.
RELATED POSTS.
Linda Hall's masks and puppets on display in Ghostbird's 'ORBS!'