More about 'Ibb' playwright Barry Cavin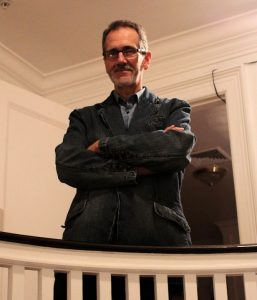 Ghostbird Theatre Company will produce two short plays on May 4 during Art Walk in the Langford-Kingston Home. The first is Samuel Beckett's Catastrophe. The other is Barry Cavin's Ibb.
Cavin is an accomplished playwright. His last play at the Langford-Kinston Home was Writing Shadows, a heady, complex, multi-tiered offering that centered around a St. Louis housewife by the name of Pearl Curran who began channeling a woman who lived in the 1600s after dabbling with a Ouija board one afternoon in 1913. Cavin developed the play specifically for the Langford-Kingston Home, where it was performed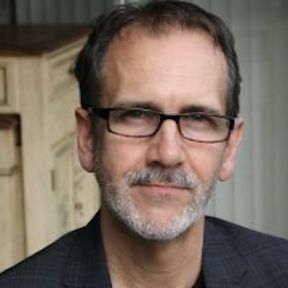 this past November.
Prior to Writing Shadows, Cavin partnered with Ghostbird co-founder and actor Katelyn Gravel to write No. 27, a story that followed a character named Creature, who is an engineer – for a miniature railway. Five days a week, Creature toots and whistles around the wooded landscape of a private park down by The Lake of Lost Thoughts. Creature finds a modicum of comfort traveling in a loop. No matter the time traveled, the track always brings you back to the same spot.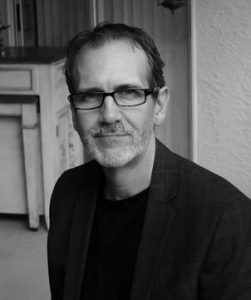 In addition to No. 27, Ghostbird audiences will recall Cavin's two tropes about Dr. Cyrus Teed. The first was The Perfect Island of Dr. Teed, a story self-proclaimed Messiah Cyrus Teed and his followers, the Koreshans, that examined the convergence of religion, pseudo-science and utopian society. More recently, he penned ORBS! in which Teed imagines a clean new Utopia, one to replace the New Jerusalem that he and his followers built in Estero between 1894 and 1908.
Over the course of his career, Barry has designed and directed more than 40 fully-produced plays. More than a dozen of these have been staged at FGCU, where he serves as a Professor of Theatre. FGCU TheatreLab audiences will recall The Mansion at Hangman's Bog, a wild and hilarious comedy that opened on February 19, 2016. Wooden Mouth and The Living Blog: Apocalypse are among the other plays he has written and directed at FGCU.
From the chair, Barry's directing credits extend to a full spectrum of classic and contemporary plays, including The Tempest, Agamemnon, Beyond Therapy, Exit the King, No Exit, Psychosis 4.48, Three Sisters and Woyzeck. He also directs student work. Paler Than Grass and Orphan Bunko are two of these.
In both his capacity as a theatre professor and as a playwright, Cavin seeks to build an interest in the lively art of theatre.
"I like to think of myself as an artist who uses theatre as a medium," says Cavin. "I draw upon my training as a director, my experience as a designer, and my passion as an actor to render works for the stage that are unique in vision but effectively serve the story passed on by the playwright. Most importantly, I appreciate the role of the audience as co-creators in our temporal magic. Without the audience, my work in the theatre is pointless. I embrace Artaud's challenge: 'We are not free. And the sky can still fall on our heads. And the theater has been created to teach us that first of all.' Horace too guides my understanding of the purpose of theatre. He believed that the audience should be treated to profit and to delight. That is the simple aim of every theatre work I create."
As an added treat, Cavin will also take to the stage as one of the actors in the casts of both Catastrophe and Ibb.
April 19, 2018.
RELATED POSTS.