'Raisin in the Sun' a race relations conversation starter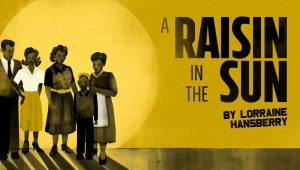 Theatre Conspiracy at the Alliance for the Arts is presenting Lorraine Hansberry's A Raisin in the Sun in May. Although the play is about the American dream of home ownership and the heartbreak of reality, it does contain subthemes that involve racism and segregation. In that regard, A Raisin in the Sun provides us with an important opportunity to consider and discuss our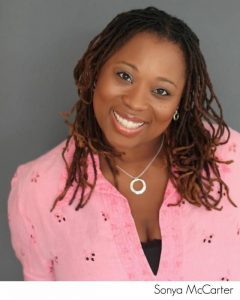 own checkered history of segregation and strained race relations.
"The play takes place in Chicago, but I felt it was important that my actors connect the play to the space we are currently living: southwest Florida," says Sonya McCarter in a director's note. "There are a number of people here in Fort Myers who lived through the Jim Crow laws and whose lives were influenced and changed by racism of the time. We don't have to research racism in Chicago in the 1950s to be able to relate the experiences of the characters. We can look at our own city's history."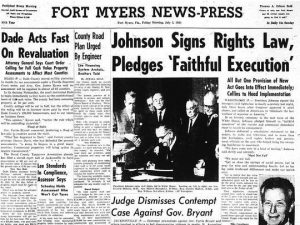 To understand this sentiment, it helps to know that as late as January of 1997, Fort Myers was regarded nationally as "one of the most segregated [cities] in the South." This was the conclusion reached by Population Today magazine, quoting a University of Michigan study of living patterns indicated by the 1990 U.S. Census Bureau. These reports prompted concerned members of the Unitarian Universalist Church of Fort Myers to establish an ad hoc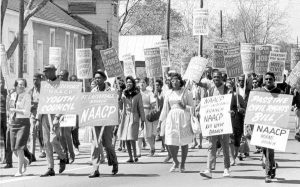 committee under the name of Lee County Pulling Together (LCPT) to explore what the community could do to reduce racial division. Although LCPT no longer exists, much work remains to be done to develop opportunities for creating productive interracial and inclusive efforts that improve race relations in the greater Fort Myers area.
Viewing A Raisin in the Sun as a conversation starter, Theatre Conspiracy has planned two community talk-backs in connection with the production. The first will be with the cast and Director Sonya McCarter following the performance on May 6. This talk-back will explore the history of the play, its author and characters, as well as its themes, symbols and motifs.
The second talk-back will follow the May 13 performance and will take a closer look at the subthemes of racism and segregation. For this talk-back, Theatre Conspiracy has convened a panel of experts that include Jarrett Eady, Anita Katherine Dennis, Jonathan Harrison and Constance White-Davis.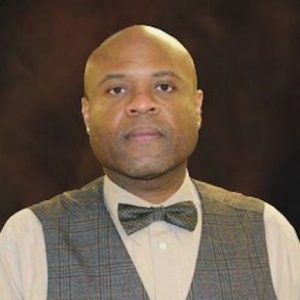 Jarrett Eady is a fourth generation resident of Fort Myers and an alumnus of Fort Myers High School. He attended Florida State University, where he majored in Political Science with minors in History, Urban Regional Planning, and Black Studies. He currently serves as a Professional Development and Leadership Specialist, 9-12 Social Content Lead and District Director of the Advancement via Individual Determination Program with the School District of Lee County's Department of Curriculum and Staff Development. Jarrett's community and civic involvement in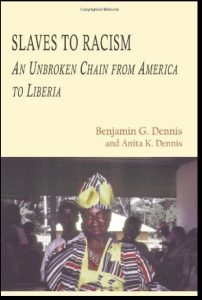 Southwest Florida includes serving as the President of the National Pan-Hellenic Council of Southwest Florida and as the Chairman of the Lee County Black History Society and Williams Academy Black History Museum and serves as the Parliamentarian of the Xi Omicron Lambda Chapter of Alpha Phi Alpha Fraternity Inc.
As a sophomore at Ohio University in 1964, Anita Katherine Dennis fell in love with her anthropology professor, a hereditary Mende chief from Liberia, West Africa. In the course of their 41-year marriage, they had three boys and made numerous trips to Liberia, living a year in her husband's village upcountry. Anita was accepted into her husband's Mende tribe,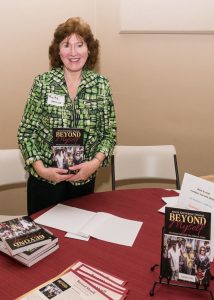 lived in his village, and served as a lay missionary. Dennis co-authored Slaves to Racism: An Unbroken Chain from America to Liberia, a book that explores the effect of racism in her husband's country, comparing it with America's racism in the 1950s, when he arrived here. " I discovered that racism reproduces itself among people, often unconsciously, since it's embedded in the culture of a nation," notes Dennis, who reluctantly took on the project of helping her husband write his memoir after he began going blind in 1994.
Jonathan Harrison is an Adjunct Professor in Sociology at Florida Gulf Coast University and Hodges University whose PhD was in the field of racism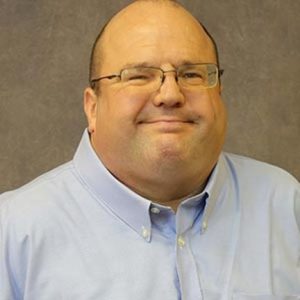 and anti-Semitism. Dr. Jonathan Harrison has devoted his career to studying and teaching on the topics of gender identity, sexual orientation, world religions and sociology of diversity. In 2006, he moved to Florida from the United Kingdom. He teaches sociology in the Liberal Arts program while researching race, gender identity, sexual orientation and world dance. In the summer of 2015, his research paper on African-American history in Fort Myers was published in the Florida Historical Quarterly. Harrison has also appeared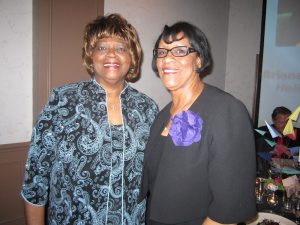 on WGCU Gulf Coast Live and in the Fort Myers News-Press to discuss his research.
A Fort Myers native and retired educator, Constance White-Davis graduated from Dunbar High School in 1961. Constance went on to get her B.S. Degree in Elementary Education from Bethune-Cookman College and her M.A. Degree in Early Childhood. She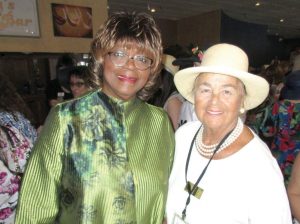 moved away for a while, reforming and improving educational systems as an administrator for various schools in Sarasota and Texas. Constance has recently returned home and has not wasted any time reconnecting to the community and is currently serving on the PACE Center for Girls' Scholarship Advisory Board, the S.T.A.R.S. Management Advisory Board and is a Charter Member,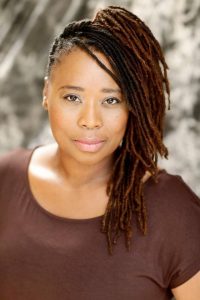 Fort Myers Alumnae Chapter of Delta Sigma Theta Sorority, Inc.
"The conversation we want to have is about the effects of racism and segregation in the past still influence and form our present and what that looks like for our future," McCarter adds. "This talk-back is about starting a dialogue, about sharing experiences and creating a platform for others to consider the value of a point of view that differs from their own. We have community leaders, professors, and those who have walked through segregation here in Lee County." The May 13 talk-back provides an unparalleled opportunity to not only hear their stories and benefit from their perspectives, but to contribute to our collective understanding as a community about the ways in which pervasive and institutional racism and segregation affect us all.
April 28, 2018.
RELATED POSTS.