Daniel Cancio plays Bear in Ghostbird's 'ORBS!'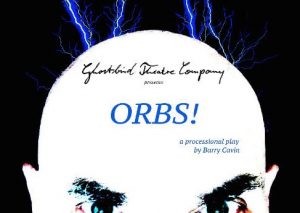 Ghostbird Theatre Company's next production is ORBS!, a site-specific play written by FGCU Theatre Professor and Ghostbird Artistic Director Barry Cavin. Conceived as a music-filled procession that takes place on the groomed paths of the historic grounds of the Koreshan Unity Community, ORBS! Revolves around Dr. Cyrus Teed's a modern vision of a clean, electric utopia for a new Adam and Eve. Daniel Cancio plays Bear.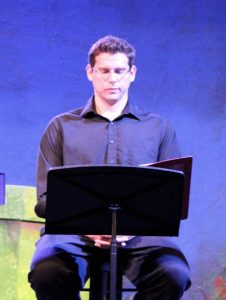 An FGCU theatre grad, Cancio is an emerging talent. While at FGCU, he appeared in productions of The Tempest, Mr. Perfect, 12 Angry Men and The Zoo. He has also performed at the Laboratory Theater of Florida in 2016 in Joshua Harmon's Bad Jews. He additionally took part in a staged reading of Robert Caisley's The Open Hand, playing a chef and aspiring restauranteer by the name of Jack whose fiancee' is befriended by a wealthy acquaintance who shows up to a dinner party bearing a $6,000 bottle of wine.
January 25, 2018.
RELATED POSTS.