Ghostbird opens Season 10 with world premiere of absurdist comedy 'Sitting Ducks on the Sitting Dock'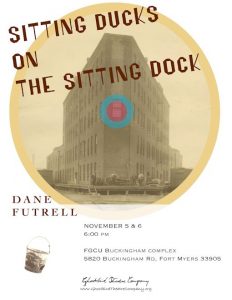 Ghostbird Theatre Company breaks quarantine on November 5 & 6 with its first production in two years, the world premiere of Sitting Ducks on the Sitting Dock, an absurdist comedy written by first-time playwright and recent FGCU grad Dane Futrell.  It follows two loading dock workers, Louis and Ricky, who love their daily routine only to find everything uprooted as they eagerly await the owner of the dock.
Ghostbird is known nationwide for site-specific experimental productions, and Sitting Ducks on Sitting Dock will be performed on an actual loading dock – located in the rear of the cafeteria at Florida Gulf Coast University Buckingham Center. Formerly known as Sunland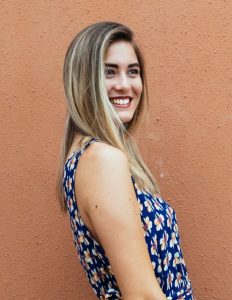 Training and later as Gulf Coast Center, Buckingham Complex is a 500-acre warren of old buildings dating back to the 1950s that was operated as an asylum for patients with "developmental disabilities" ranging from mental retardation to bipolar disorders. The complex was closed in 2000 following a class action lawsuit filed by the Advocacy Center for Persons with Disability following reports of unexplained deaths and allegations of "disturbing and saddening" neglect and abuse, which included residents suffering fractures at four times the rate experienced by noninstitutionalized people. FGCU acquired the property from the State of Florida in 2010 as a surplus land donation.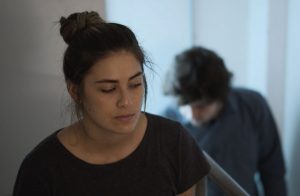 While Futrell's play does not reference the site's disturbing history, the Buckingham Complex is nevertheless a fitting setting for the tone, tenor and themes implicit in the play.
"This location," says Ghostbird Artistic Director Barry Cavin, "is ideal for site-specific theatre. And with Dane's comedy, we have a perfect match between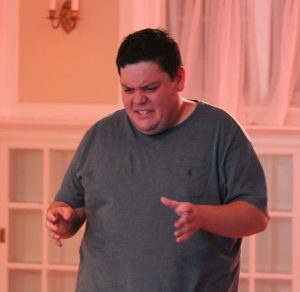 play and place."
Theatre-goers are encouraged to arrive early and explore these rather obscure and haunted grounds. With plenty of room to spread out and enjoy the full-length show, attendees are also welcome to pack a snack or full-blown picnic, spread a blanket or bring along lawn or camping chairs.
Sitting Ducks on the Sitting Dock features Lauren Tindle (Ori) and Josh Needle (Everyone on This Train, October House), along with Alec Taylor and Dane Futrell,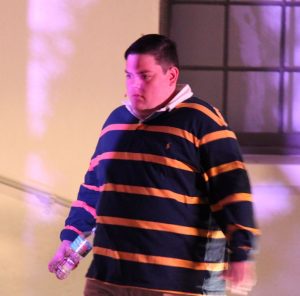 who are making their Ghostbird debuts.
There are just two shows – Friday and Saturday, November 5 & 6. Both start at 6:00 p.m. or between 30 and 45 minutes before sunset, which is also the timeframe involved in the play. To celebrate its tenth year, Ghostbird is bringing back 2012 pricing for this play. Tickets are $10 general admission and $7 student. Tickets, information, and directions are available on-line at www.GhostbirdTheatreCompany.org.
October 10, 2021.