'Anna in the Tropics' play dates, times and ticket info
Playwright: Nilo Cruz
Synopsis: It's 1929 and in an Ybor City cigar factory, a group of everyday Cuban-Americans are being entertained by a lector who reads to them while they meticulously roll cigars. When new lector Juan Julian decides to read Tolstoy's Anna Karenina, themes of love, infidelity, violence and debt reflect the lives of the cigar rollers, encouraging them to reconnect and rediscover their passions.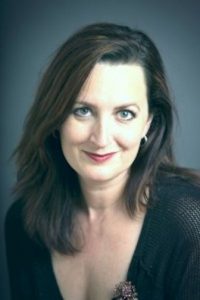 Director: Annette Trossbach
Cast: Carmen Rivera, Miguel Cintron, David Pimentel, Chloë Tsai, Ronaldo Chico Guido, Isaac Osin, Grace Hernandez, Ernesto Lasso de la Vega, Abe Hernandez and Dan Hernandez.
What the Critics Said:
"A deceptively simple tale of life emulating Tolstoy, Anna in the Tropics wears its themes and similes very openly on its starched, white sleeve…. [This] beautifully written period piece … conceals subterranean strata of thought and feeling beneath its alluring, seemingly transparent surface." L.A. Times
"The words of Nilo Cruz waft from the stage like a scented breeze. They sparkle and prickle and swirl, enveloping those who listen in both a specific place and time—and in timeless passions that touch us all…In Anna in the Tropics, Cruz claims his place as a storyteller of intricate craftsmanship and poetic power." Miami Herald.
"In evoking the lost Cuban–American world of a Florida cigar factory in 1929, Mr. Cruz has created a work as wistful and affectingly ambitious as its characters. Anna in the Tropics reaches for the artistic heavens…" New York Times.
"…enticing and exotic…entrancingly lovely…" Variety
"[A] poignant and poetic new play set in Florida in 1929 in a Cuban–American cigar factory, where cigars are still rolled by hand and "lectors" are employed to educate and entertain the workers." Samuel French
"With vividness and beauty, Cruz's words show a community of passionate people in a pressure cooker of tropical heat …." CultureVulture.
Play Dates and Times: September 13, 14, 15, 20, 21, 22, 27, 28 and 29 at 8:oo p.m., with 2:00 p.m. matinees on September 23, 29 and 30.
Running Time: 2 hours with one 15 minute intermission
Language: Both English and Spanish are spoken in this play.  A running translation of both the Spanish and the English will be projected above the stage.
Special Events:
September 13: half-price preview night
September 15: Pizza and free show for teenagers, starting at 6:30 p.m. (reservations required); and
September 20: Community TalkBack, post-performance.
Tickets: Tickets are available to purchase on Brownpapertickets.com or by calling the box office at 239-218-0481. For additional savings, guests may purchase a 2018-2019 Season Pass.
Sponsor: Anna in the Tropics is supported by "The World Famous Cigar Bar" in downtown Fort Myers, and Robert Schmidt.
August 31, 2018.
RELATED POSTS.