Char Loomis in cast of Lab's 'Hush Up Sweet Charlotte'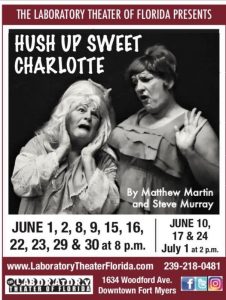 This June, Lab Theater will try to outdo itself when it produces Matthew Martin and Steve Murray's drag-tastic parody Hush Up Sweet Charlotte. They'll have to go a ways to surpass the shtick and popularity of last summer's blockbuster Whatever Happened to Baby Jane: A Parody of the Horror. But helping in this effort will be none other than Char Loomis.
Lab Theater audiences know Char as a playwright. After winning the Audience Choice Award in 2012 and 2013, Loomis received the coveted Judge's Choice Award for Best Play in the 2014 Laboratory Theater 24-Hour Playwriting Project with an edgy one-act play that crackled with humor, wit, sarcasm and irony that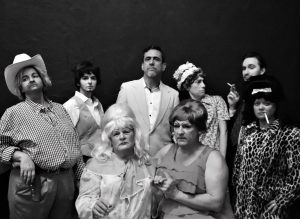 had both the judges and the audience howling with laughter. Last year, she switched roles, helping Annette Trossbach formulate the theme and run Lab's 24-Hour Playwriting Project.
But Loomis is no stranger to the stage. Lab audiences enjoyed her in William Shakespeare's The Tempest two seasons ago. She played Lady Olivia's chambermaid, Maria.
Loomis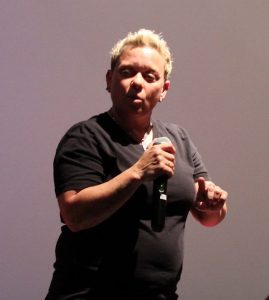 is the Chief Video Editor at Waterman Broadcasting, a post she has held for the last ten years. She also moonlights as a freelance video editor on a range of projects. Char has dabbled in various aspects of film, television and theatre, and her credits include one line in Rat Bastards, an award-winning independent film directed by Emmy award winner Mike Stivala and a small acting bit in Florida Repertory Theatre's production of WIT.
May 15, 2018.
RELATED POSTS.