Lab presenting regional premiere of 'Botticelli in the Fire'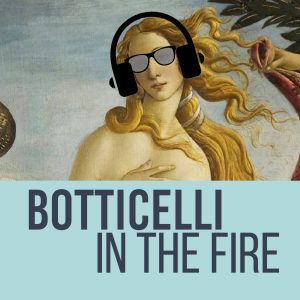 The Laboratory Theater of Florida will present the regional premiere of Jordan Tannahill's Botticelli in the Fire February 26 through March 14. The play is an historical re-imagining of the private lives of legendary artists Sandro Botticelli and Leonardo da Vinci.
A hedonist, Sandro Botticelli is the promiscuous life of the party. While painting his masterpiece, The Birth of Venus, the plague rages outside and a conservative preacher is blaming the sodomites. When political tensions come to a head, will the famous artist sacrifice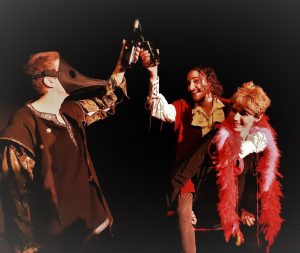 his painting or his young apprentice, Leonardo da Vinci?
The story unfolds from the point of view of Botticelli himself, who says, "It's not just a play, it's an extravaganza!"
"Sassy, sexy, funny, heartbreaking, timely – Botticelli in the Fire is the most revolutionary theater I've read since Hamilton," assesses Artistic Director Annette Trossbach." Author Jordan Tannahill excavates the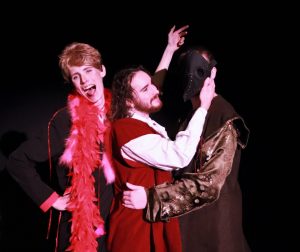 queer history of Sandro Botticelli and Leonardo da Vinci to tell the story of the creation of The Birth of Venus with all the political machinations, fear, urgency, hysteria, and privilege experienced by the main actors at the time."
With modern language, a mix of period costuming contrasted with skinny jeans and sneakers, a toss-up of music that includes some madrigals mixed with a fairly modern dance break,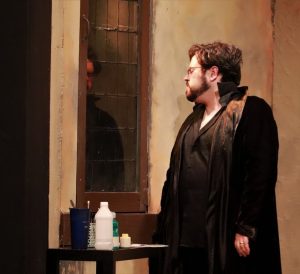 this is not your typical period drama.
"Set in the 15th century, Jordan Tannahill employs casual vernacular and modern elements (cell phones, skinny jeans) as well as 15th and 20th-century music to tell this historically-based story, which is a masterpiece in modern theater," Trossbach amplifies. "Guests will see parallels to today's world in the plague, the rise of extremism, classism, and the scapegoating of sex and sexuality for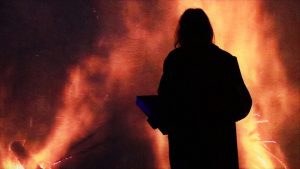 political agendas."
This show features Steven Coe as Sandro Botticelli, Steven Michael Kennedy as Leonardo da Vinci, Daniel Sabiston as Poggio di Chullu, Madelaine Weymouth as Clarice Orsini, F. Scott Davis as Girolamo Savonarola, David Cooley as Lorenzo de' Medici, and Renée Freeman as Madre Maria.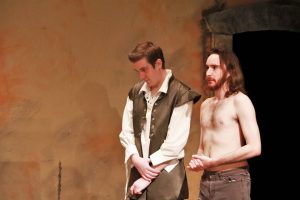 As the show features adult language, nudity, sexual situations and mature themes, no one under 18 will be admitted.
Botticelli in the Fire opens February 26 and runs through Sunday, March 14.
January 19, 2021; revised February 19, 2021.