Visiting Mr. Green' playwright Jeff Baron up close and personal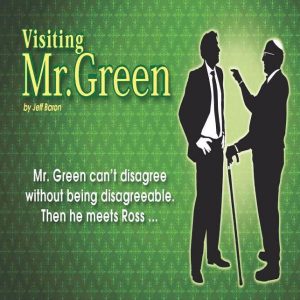 Opening April 13 at the Laboratory Theater of Florida is Visiting Mr. Green by Jeff Baron.
Jeff Baron's plays have received more than 500 productions in 23 languages in 46 countries. Baron's best known play, Visiting Mr. Green starred Eli Wallach and ran for a year at New York's Union Square Theatre. The play won Best Play Awards in Greece, Mexico, Israel, Uruguay, Turkey and Germany and was nominated for an ACE (Buenos Aires), a Molière (Paris) and a Drama League Award (New York). His newer plays have originated in Australia, South America and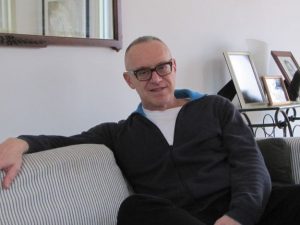 Europe.
Baron's first novel, I Represent Sean Rosen, was published in March 2013 by HarperCollins. The second book in the series, Sean Rosen is Not for Sale, was published in March, 2014. Jeff just finished writing Electro-Pup.
Baron makes numerous school and conference appearances.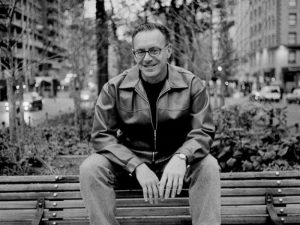 Each is built around his unique way of teaching writing and digital storytelling to students.
Jeff is also an accomplished screenwriter and filmmaker. His original screenplays sold to Disney, David Brown and Marcia Nasatir. His television writing credits include The Tracey Ullman Show, Sisters, other prime time series and multiple projects for Nickelodeon. Jeff's award-winning short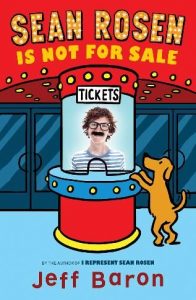 films, The Bruce Diet and Goodbye, have been seen internationally.
Baron was commissioned by the Los Angeles Opera to write the libretto for an original one-act opera, Escape. He directed the premiere of his one-act opera Song of Martina at Carnegie Hall.
His journalism and short fiction have been published in France, Canada and the U.S.
Jeff has degrees from Northwestern University and Harvard University.
March 28, 2018.
RELATED POSTS.