Spotlight on 'Calendar Girls' playwright Tim Firth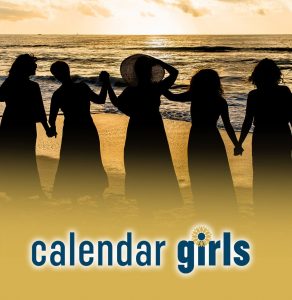 The Naples Players opens its 68th season with a return to indoor performances on April 28 with Tim Firth's Calendar Girls. The stage play is based on the true story of a group of middle to late age British women who decided to pose nude for a calendar in order to raise money for a new sofa for the local hospital's waiting room after one woman in the group lost her husband to leukemia. But while a lot of the show's laughs result from the concept, the play itself is not about nudity. It's about friendship, female bonding, and the corrosive, corruptive force of sudden fame and notoriety.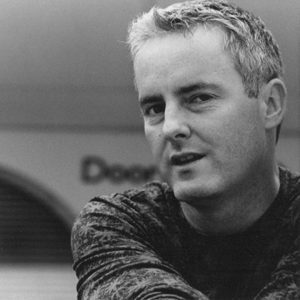 Before it was a stage play, Calendar Girls was a successful motion picture. But in 2008, Firth adapted his film for the stage, and that started a love affair during which British audiences made Calendar Girls the all-time number one box office hit in that nation's history. Since 2011, U.S. audiences have also been getting to see just why the show's been so popular across the pond.
Born in 1964, Firth started writing at a young age. By 15, he was already penning full-length musicals for local schools, and a year before graduation he was even commissioned to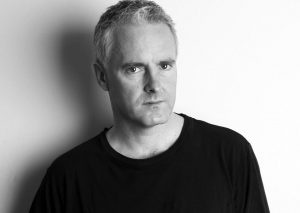 write a television script.
While studying English at Cambridge, he had occasion to attend an Arvon Foundation writing course run by playwrights Willy Russell and Danny Hiller. As part of the workshop, he wrote a play about two 16-year-olds trying to write a song. It was so compelling that a fellow participant immediately optioned the work for his production company. And with that,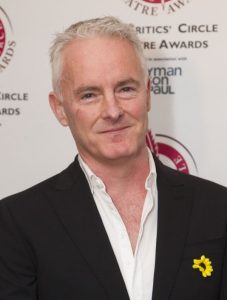 Firth's future as a writer was set.
"I never wanted to be anything other than a writer," Firth conceded during a 1994 interview with Radio Times.
After three years at Cambridge, Firth was commissioned to write a play by the Stephen Joseph Theatre. He produced a one-act play titled Man of Letters which was such a success that Alan Ackyborn engaged him to write a full-length work. The result was Neville's Island, which tells the story of four businessmen who are shipwrecked on an island in the middle of a lake during a corporate training exercise. Although the work has a very serious theme, it is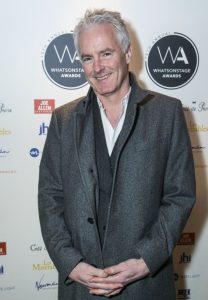 nevertheless hilariously funny. The play premiered in Scarborough in 1992 but was quickly transferred to London's Apollo Theatre, where it met with critical acclaim, being nominated for various awards including four Oliviers. It has since been produced regularly in the UK and all over the world, and translated into several languages.
Following Neville's Island, Firth went on to write The Safari Party, the musical Our House (which won an Olivier Award for Best New Musical in 2002), The Flint Street Nativity, Sign of the Times and, of course, Calendar Girls, which won the Whatsonstage Best Comedy Award in 2010.
Firth's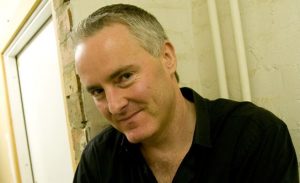 success on stage led to numerous made-for-TV projects. Following episodes of Minder and the Bill, Firth wrote the script for Money for Nothing, which was shown as a Screen One production on the BBC in October of 1993. Starring Christian Anholt, Julian Glover and Paul Reynolds, Money for Nothing told the story of a school-aged whizzkid who finds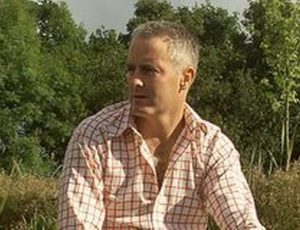 himself caught up in the world of business. It won a Writer's Guild award for Best Television Film.
Tim's other television credits include The Rottentrolls (which won a 1997 BAFTA Award for Best Children's Entertainment), Cruise of the Gods, The Flint Street Nativity, and All's Quiet on the Preston Front (which won numerous awards,
including a Writer's Guild Award for Best Original Series, comedy awards, best comedy drama, RTS Awards for Best Series, and a BAFTA nomination for Best Drama Series). He also partnered with Willy Russell in 2004 to provide dialogue and original music for The Singing Playwrights.
Firth has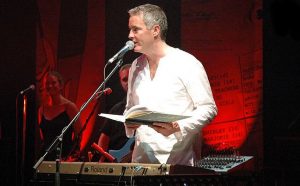 also written screenplays for a number of motion pictures, including Blackball, Calendar Girls, and Kinky Boots. Released in 2003, Calendar Girls received British comedy awards and Best Comedy Film, with Kinky Boots garnering a Sundance Selection, Best International Feature and Florida Film Festival award. Firth's most recent film was the
2012 picture The Wedding Video.
In 2013, Firth's musical, This is My Family, hit the stage. In addition to the script, Firth wrote both the book and the music. The production won the UK Theatre Award for Best New Musical and actress Sian Philipes won Best Supporting Actress.
The Girls, directed by Tim Firth and co-written with Gary Barlow, opened at the Phoenix Theatre, London in 2017, winning a WhatsOnStage Award and being nominated for three Olivier Awards. As Calendar Girls: The Musical, it embarked on a national tour in 2018.
In September 2017,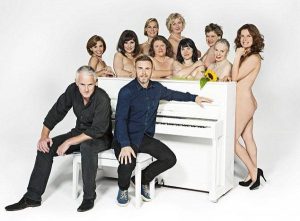 Firth's latest musical, The Band, featuring the music of Take That, was premiered at the Manchester Opera House, prior to a national tour. It had a West End season at the Theatre Royal Haymarket in 2018.
Although much of Firth's work in theater, film and television is humorous, Firth does not consider himself a comedy writer.
"I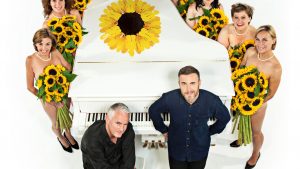 start writing and that's what comes out," he demurs. "If it's funny, it's in the way that real life is, because I write about things that amuse me and characters that I've come across."
Tim also has a novel approach to writing for television. Eschewing a storyboard that carries him and his characters from one

episode to the next, "I just start writing on page one and hope that the characters will show me the story."
RELATED POSTS.