'Calendar Girls' rare play about female friendship, bonding and empowerment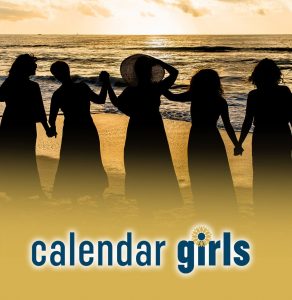 The Naples Players opens its 68th season with a return to indoor performances on April 28 with Tim Firth's Calendar Girls. The play is based on the true story of a group of middle to late age British women who decided to pose nude for a calendar in order to raise money for a new sofa for the local hospital's waiting room after one woman in the group lost her husband to leukemia. But while a lot of the show's laughs result from the concept, the play itself is not about nudity. It's about friendship, female bonding, and the corrosive, corruptive force of sudden fame and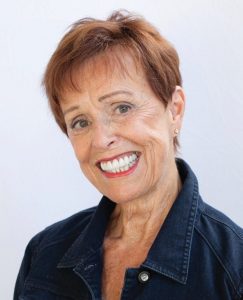 notoriety.
The script is replete with laughs, although some of the humor in the early-going is likely lost on American audiences because it presupposes a knowledge and understanding of British culture, current events and celebrity personas. It's like being present when someone tells an inside joke. It sounds funny, you want to laugh, but you really don't get it because you don't really know what the joke-teller is trying to lampoon.
That aside, this play is full of lively, poignant and relatable dialogue, situations and, above all, characters.
The most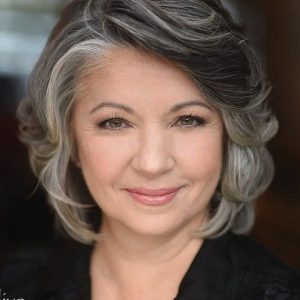 interesting, of course, is Chris, played by Peggy Monson (2nd photo). Irreverent, impudent, and an inveterate cut-up, she's the one who comes up with the idea of a semi-nude calendar as a fundraising ploy. She is also the one who gets swept away by her own success when the group becomes an overnight sensation and media darling with the local and international press.
Annie is the character who loses her husband to cancer. Sensitively played by Paulette Olivia (3rd photo), Annie has misgivings about the whole calendar idea until letters arrive from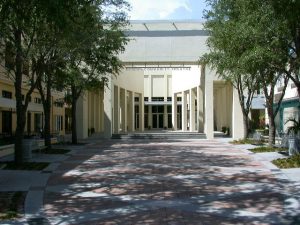 all over the world from cancer survivors and family and friends who have lost loved ones to the disease. They overwhelm Annie with tales about how the calendar has helped them come to terms with their own grief and sense of loss,
While this, at first blush, may seem to be a minor sub-plot, part of the strength of the script and the production is its cathartic effect on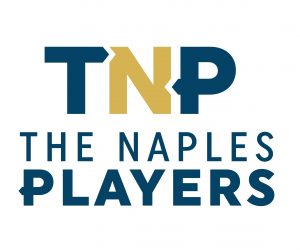 both cast and audience members. After all, who hasn't lost someone they know and love to cancer? And that explains why this play has been so extraordinarily popular no matter when or where it has been staged.
Calendar Girls' box office success also reflects that it's a rare play about female friendship, bonding and empowerment … which is interesting given that it was written by a man. But if playwright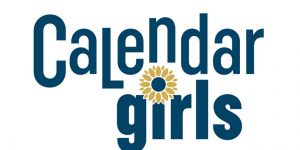 Tim Firth misses when it comes to how women really talk and relate to one another, you'd never know it because the show gets its heartiest laughs from women, especially those who come from the same demographic as the characters in the show.
But there's

a lot in this show that resonates with both younger and male audience members. For all its message and content, Calendar Girls is downright entertaining – as you will discover when you take in this show. But don't delay in reserving your seats. Because of COVID protocols, The Naples Players is operating at 50 percent capacity. Sell-outs are a near certainty.
March 25, 2021.
RELATED POSTS.