'Calendar Girls' play dates, times and ticket information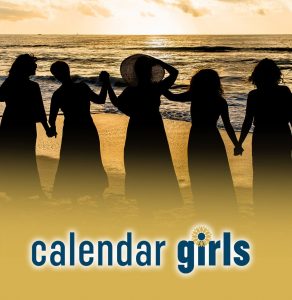 Play:  Calendar Girls
Playwright:  Tim Firth
Synopsis: Based on a true story and the Miramax motion picture by Juliette Towhidi and Tim Firth, the play follows best friends Chris (Peggy Monson) and Annie (Paulette Olivia) as they try to cope with the tragic death of Annie's husband, John (Brad Brenner), who abruptly loses his battle with cancer. In order to raise money for cancer research, Chris convinces the ladies to pose nude for the Women's Institute's annual calendar.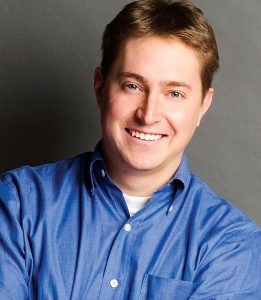 Director:  Bryce Alexander (2nd photo)
Intimacy Director:  Dan Granke
Stage Manager:  Maya Kleinsorge
Cast:
Marie:                       Jo Atkinson
Ruth:                         Gerrie Benzing
John:                         Brad Brenner
Elaine:                       Hayley Burns
Lawrence:                 Joshua Evans
Celia:                         Darlyne Franklin
Rod:                           Paul LoPresti
Jessie:                       Darlene Miller
Chris:                        Peggy Monson (3rd photo)
Annie:                       Paulette Olivia (4th photo)
Lady Cravenshire:  Roseann Ruggiero
Brenda Hulse:         Roseann Ruggiero
Liam:                        Norman Toback
Cora:                         Jackie Weiner
Understudy:            Cindy Hile
Play Dates and Times: Wednesday through Sunday April 28 through May 23.
Red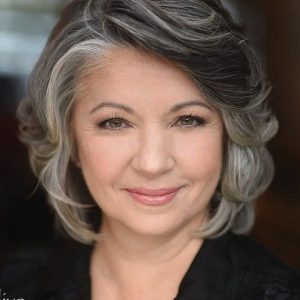 Carpet Opening:  A red carpet event open to the public is slated for Wednesday, April 28 from 6:00-7:00 p.m. that features local vendors, food, drinks, and live music from the local band Chariot.
Tickets:  Tickets are $35 for subscribers and $42 for general admission. Please visit NaplesPlayers.org anytime or call the Box Office at 239-263-7990.
Place:  Blackburn Hall, Sugden Community Theatre, 5th Ave S, Naples, FL

COVID Protocols:  To alleviate the concern and spread of COVID-19, the theater will only be seated to 50% capacity.
RELATED POSTS.