Bianca 'JustBee' Russell, leading on stage and in the studio through dance, choreography and the visual arts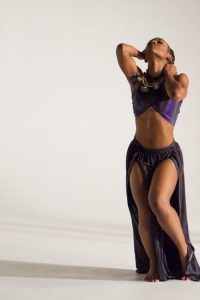 In Art Southwest Florida's Women's History Month spotlight today is Lehigh Acres' dancer and choreographer Bianca "JustBee" Russell. An all-around artist, Russell dances, sings and paints. Although kind and humble, she is known as a vocal advocate of her culture and heritage and proponent of traditional West African dance.
Bianca turned thirty on March 23, so clearly her most productive years lie ahead. If the past is any indication of her tremendous potential, it is sobering to take stock of the impact she has already made in both the local and national dance and theater scene. In this respect, JustBee has choreographed and performed for such noteworthy productions as Subzero, The MAAFA, Ophelia, Thesis, Raw Impulse, Legends Who Rock and Inspire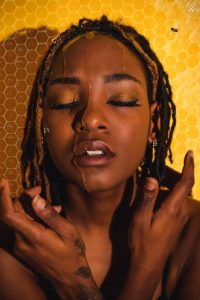 and The Soul Train Experience. Judges Laurieann Gibson, Chriss Judd and Mia Michaels gave her high marks and a performance scholarship for her choreography on So You Can Think You Can Dance. She was also awarded a performance scholarship from Americas Best Dance Crew.
As a dancer and instructor, her repertoire consists of ballet, contemporary, musical theater, lyrical, jazz, Hip Hop and West African dance. She learned classical technique at Lehigh High School Center for the Arts and ballet and modern dance at Hillsborough Community College. She received more than 15 years of instruction in traditional West African dance from Sharon Hill and Donna Duffee Kojo. Always drawn to hip hop culture,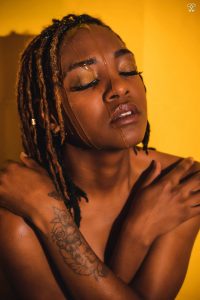 she dedicated herself to studying the physical and historical connection between traditional African movement and modern Hip Hop techniques. But her understanding and mastery of Hip Hop really coalesced during an intensive six-month program at Dance New Amsterdam in New York City that featured a mentorship under legendary choreographer Jennifer Archibald (who has choreographed for the Atlanta Ballet, Alley II, Cincinnati Ballet, Ballet Memphis, Kansas City Ballet, Tulsa Ballet, Ballet Nashville, Grand Rapids Ballet and worked commercially for Tommy Hilfiger, NIKE and MAC Cosmetics).
Bianca's dance career has led to opportunities in both film and commercials.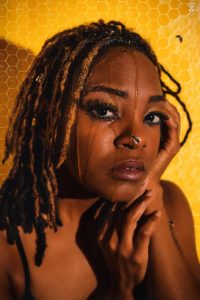 However, Russell finds herself most at home in the dance studio. She is currently a member of Ovations Global Network, Female Energy and Arosen Dance companies, but Bianca also teaches and choreographs at Footnotes Dance and Music Studio several times a year.
Her focus at each of these venue is, and has been, helping children and aspiring young performers gain an appreciation for the arts while simultaneously learning theory and technique not only in conventional disciplines, but in culturally-driven dance such as West African and Hip Hop. Many of the students in her classes contend with various stressors that impede academic success – such as poverty, one or both absentee parents, substance abuse, involvement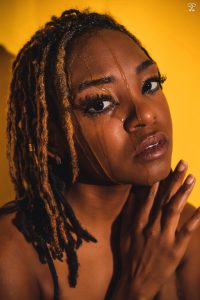 with the criminal justice system and/or mental health issues in the family. Bianca's students experience improvements in achievement levels and academic scores as a direct and proximate result of the character development, self-discipline and confidence they derive as part and parcel of the instruction she imparts.
"Although she's a member of Ovations Global Network, she maintains close ties to her native Lehigh Acres and all of Southwest Florida," observes Alliance for the Arts Community Engagement Coordinator Sonya McCarter. "She's always looking for ways to get her community out, up and moving. She teaches dance for our summer camps and has taught dance for our ASD program.
The Alliance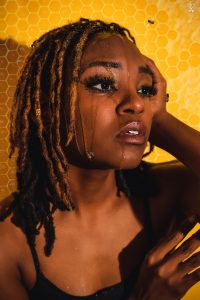 offers the latter program in partnership with Family Initiative, Inc. Russell teaches ArtPlay: Dance, which engages  children with Autism Spectrum Disorder who are ages 8 through 18 in dance while focusing on identity development, self-awareness, self-esteem, social communication and building positive coping skills.
Bianca's accolades include being named by the Alliance for the Arts as their Angel for the Arts' Young Artist of the Year in 2008. That same year, she also won a Young Artist Award in Dance, a highly-competitive award for young performing artists in Southwest Florida.
In addition to her considerable vocal and dance skills, Russell is also a playwright and visual artist.
"Last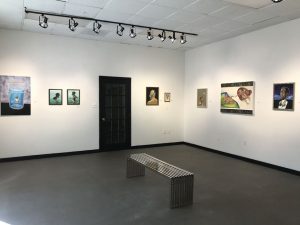 month we featured her artwork in our theatre lobby gallery," Sonya McCarter adds. Examples of her work can be seen here.
Whether as a dance instructor, choreographer, entertainer or artist, Russell's objective is to inspire peace, love and healing through music, movement and art.
"I celebrate the things I find beauty in; I investigate the things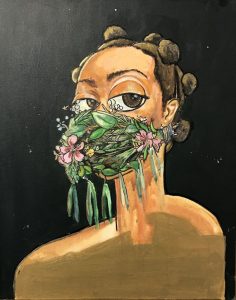 that I don't," Russell wrote in her Artist Statement for the theatre gallery show. "I ask, and sometimes, somehow, answer my life's curiosities. The art is just a reflection of all these things."
In recognition of her work as an instructor, choreographer, dancer, visual artist and community activist, Art Southwest Florida celebrates Biance "JustBee" Russell during Women's History Month.
March 24, 2021.