'White Christmas' play dates and ticket info
Playwright: Playwright: Music and Lyrics by Irving Berlin; book by David Ives and Paul Blake based upon the Paramount Pictures film written for the screen by Norman Krasna, Norman Panama and Melvin Frank.
Synopsis: Two army buddies, turned showbiz partners, follow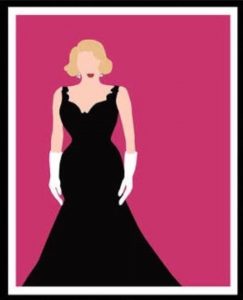 two singing sisters to a Vermont inn. When they discover their former commanding officer is in jeopardy of losing his inn, they put on a show to help save his business, and they find love in the bargain. This merry and bright theatrical experience is full of dancing, laughter and some of the greatest songs ever written such as Happy Holidays, Blue Skies and White Christmas (as well as Count Your Blessings Instead of Sheep and Sisters).
What the Critics Said:
The New York Times exclaims "this cozy trip down memory lane should be put on your wish list."
The New York Daily News hailed Irving Berlin's White Christmas as "a holiday card come to life."
Director: The musical is directed and choreographed by Dawn Lebrecht Fornara (Chicago) with Charles Fornara (Chicago) providing musical direction.
Production Team: Irving Berlin's White Christmas is produced with Scenic Design by Starlet Jones, Lighting Design by Craig Walck, Sound Design by Bradley Van Houten, and Costume Design by Dot Auchmoody. Stage Management is by Mackenzie Black and Jim Bollinger and Kenzie Currie are the Assistant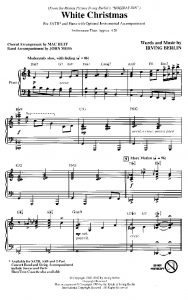 Stage Managers.
Play Dates: Irving Berlin's White Christmas runs November 28 – December 23, 2018.
Location: Blackburn Hall at The Naples Players at Sugden Theatre, 701 5th Avenue South in Naples.
Tickets: Tickets are $45 and are available for purchase online at www.NaplesPlayers.org or by contacting the Box Office at (239) 263-7990.