Studio Players' measures to make 'Walter Cronkite' safe for patrons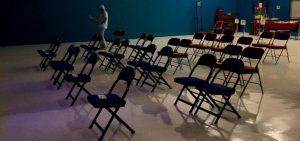 There are just four more chances to see Walter Cronkite Is Dead, and The Studio Players wants patrons to know that they've taken great pains to make the Joan Jenks Auditorium a safe and inviting space.
First, you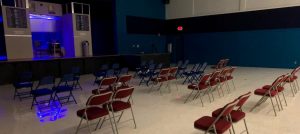 should know that the auditorium is large enough to accommodate social distancing, as the accompanying photos underscore.
Secondly, patrons are all required to wear a mask/face covering in the auditorium when social distancing is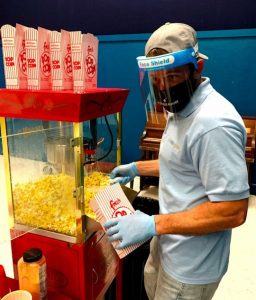 not available. If you don't have a mask, no problem. Disposable masks are available if needed.
In addition, temperature checks at the door and hand sanitizer are provided.
Remaining performances are
today's matinee (Sunday, October 4) at 3:00 p.m.;
Friday, October 9th at 7:30 p.m.;
Saturday, October 10 at 7:30 p.m.; and
closing matinee next Sunday, October 11, at 3:00 p.m.
Please arrive at least 15 minutes prior to show time.
Follow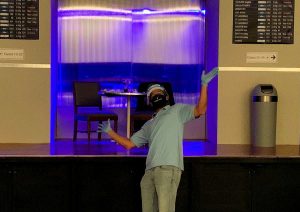 these links to read a review and find more information on the show and performers Kathleen Barney and Cindy Hile.
October 4, 2020
RELATED POSTS.