'Clown Bar' 2023 play dates, times and cast list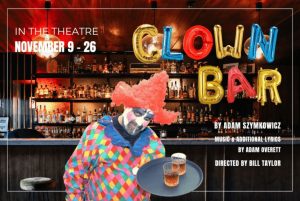 Play:  Clown Bar
Playwright:  Adam Szymkowic
Music & Additional Lyrics:  Adam Overett
Genre: Surreal dramedy noir (or Ringling Bros. meets The Godfather)
Synopsis: When Happy Mahoney's younger brother Timmy is gunned down,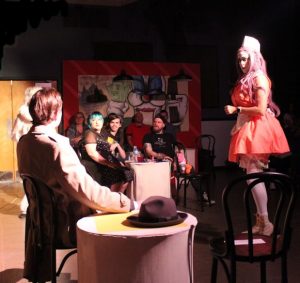 Happy returns to the world of organized clown crime he left behind. Will Happy be able to face his past, discover the killer and get out alive without getting sucked into the underbelly of vice and violence that's nearly impossible to escape at the Clown Bar?
Director:  Bill Taylor
Assistant Director: Marja Murawski
Stage Manager: Tiffany Campbell
Costumes: Diana Waldier and Roberta Malcolm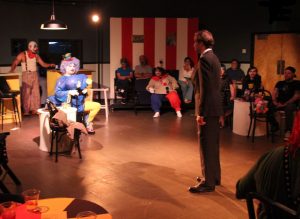 Cast:
Play Dates and Times:
November 9 &10, 16-18 and 24 &25 at 7:30 p.m.
November 12 & 26 at 2:00 p.m.
Bar opens at 6:45 p.m. or 1:15 p.m. for matinees
Tickets: $27 for Alliance for the Arts' members; $32 for non-members.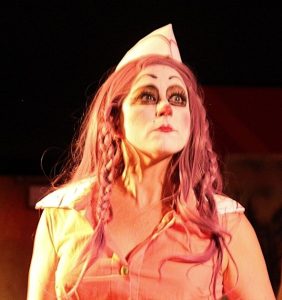 To purchase tickets or for more information, call the box office at 239-939-2787, visit in person at 10091 McGregor Blvd., Fort Myers or go online at www.artinlee.org/Theatre.
Place:  Foulds Theatre, Alliance for the Arts, 10091 McGregor Boulevard, Fort Myers
October 31, 2023.