Madelaine Weymouth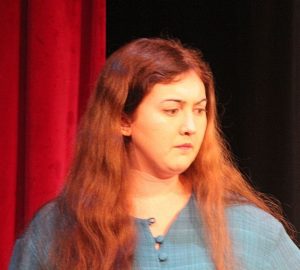 Madelaine Weymouth is a talented local actor and director.
Her acting credits include Jen in Bekah Brunstetter's The Cake for the Alliance for the Arts, Claudia Faith Draper in Nuts for The Studio Players, Elina in 2019 New Play Contest winner Phillip Christian's The Chechens, Betty Schaefer in Lab Theater's summer spoof Sunset Schmoulevard, Clarice Orsini in the regional premiere of Jordan Tannahill's Botticelli in the Fire,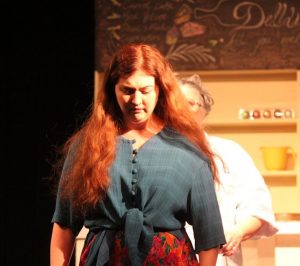 Lab's production of Kayleigh O'Connell's Projekt Grotesquerie, Dr. Watson in Ken Ludwig's Baskerville: A Sherlock Holmes Mystery, Robyn in Sex Tips for Straight Women from a Gay Man (for Lab Theater), Vandy Jordan in Venus in Fur (for The Studio Players), Forgive Me; I Put You in a Play, Boberg's Timer and Dash in the Middle in Lab Theater's inaugural Festival of Tens and Serenity in And the Winner Is, Jessica in Hand to God and The Musical Comedy Murders of the 1940s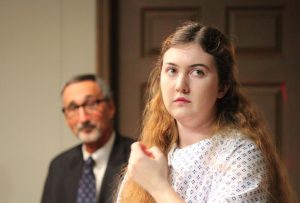 for the Laboratory Theater of Florida. Madelaine also played the part of Prosecco in Lab Theater's filmed performance of Tim Sniffen and Kate James' Realish Housewives of Fort Myers, along with the earlier virtual reading of the play. She also participated in two staged readings at the Laboratory Theater of Florida, the titular role in Julia, and Callie in Stop Kiss. She also sizzled in Darlyne Franklin's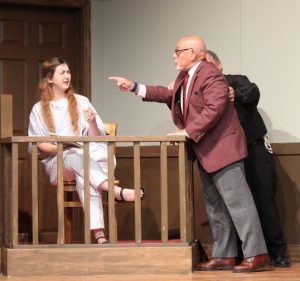 Critic's Choice screenplay, Florida Couple, in Lab Theater's 24-Hour Screenwriting Project in November of 2020.
On the directing side, Weymouth directed the regional premiere of Chiara Atik's comedy Five Times in One Night, in which she cast Chris Heartwell and Tamicka Armstrong to play five different couples engaged in an exploration of sex through the ages. In addition to exhibiting wonderful chemistry and handling a heavy line load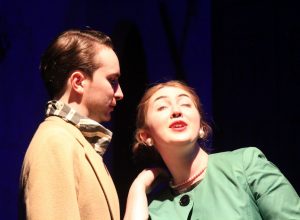 with aplomb, Heartwell and Armstrong deftly display a constellation of complex emotions ranging from longing, loneliness and lust to anger, angst and awkwardness. Interestingly, their previous roles provided scant experience in navigating the motives and objectives underlying these types of feelings, so it was clearly incumbent upon Weymouth to convey her malleable young actors to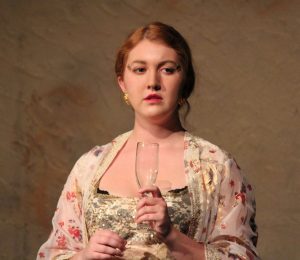 the next level in their evolving careers.
As head of Lab's winter camp, she is co-directing Trap with Steven Michael Kennedy, and previously co-directed the Lab's summer camp shows, The Wolves (2019) and Evil Dead (2018). 
Madelaine also had the distinction of directing the Audience Choice winner in Lab Theater's 2018 24-Hour Playwriting Challenge, Sunny with a Chance of Social Anxiety by Dave Matthew Chesebro.
October 23, 2019; revised July 1, 2022.